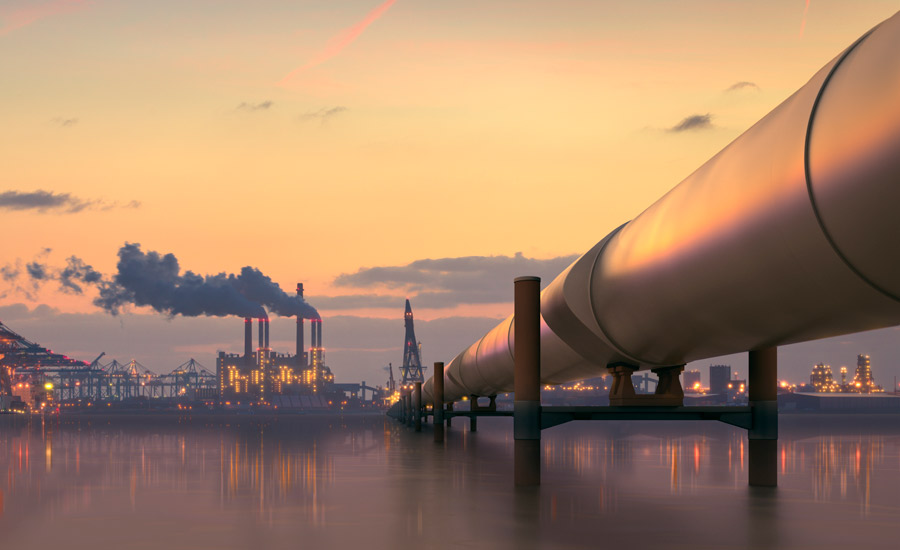 7 Sectors to Watch in 2017
Industry Meetings give business community guidance to navigate changes
Population rises; Demographic shifts; Political uncertainty; The digital revolution. The global landscape is transforming before our very eyes, with fresh opportunities and threats emerging from the new world order.
As we head into 2017, business leaders need guidance to navigate the changes in their sector. IESE Industry Meetings bring experts together to assess the factors at play and strategies for the future.
Here are the seven key sectors to keep an eye on:
In November 2016 the new Paris Agreement set a target of limiting global warming to below 2ºC by the year 2100. However, at the same time, the energy sector will have to accommodate millions more people as the countries of Asia and Africa both grow demographically and develop.
While oil prices fall, the pressure is simultaneously on to incorporate more and more clean energy sources into the electricity mix. Technology is also driving reduction in renewable energy costs, for example in wind energy this year. But can it keep up with new markets? And how will we handle the energy transition from a logistical perspective? Particularly given political uncertainty from factors like Brexit.
These pressing issues are up for discussion at the 14th Energy Industry Meeting on February 9, 2017.
As the U.K., Spain and Portugal all press ahead with plans for sugar taxes, developing countries show a counter trend with the rise of processed food purchase as a result of growing disposable income.
Meanwhile, millennials are twice as likely to care about whether or not their food is organic than any other generation (according to Forbes), and companies like MacDonald's are pledging to source 100% of all fiber-based packaging from recycled or certified sources by 2020. It is clear that fresh and sustainable are high on the agenda.
Changing demographics and purchasing behaviors make it crucial for industry leaders to understand and capitalize on 2017's key consumer insights and trends – start with the 21st Food & Beverage Industry Meeting, this June 8.
With global internet penetration reaching 45% in 2015, 26% of the world are now online shoppers. E-commerce turnover in global regions increased by 20% between2014-2015 (European B2C E-Commerce Report, 2016), and it's only going to get bigger.
But as the customer gets more familiar with e-shops over bricks-and-mortar, so their expectations of the online experience are getting higher.  With mobile and tablet now accounting for over 51% of all UK e-commerce sales (IMRG and Capgemini, 2016), responsiveness is now a must. Giants like Amazon are stepping up to the need for faster and faster shipping with same-day drops, and flash sales like Cyber Monday are becoming the norm.
How do retailers keep up with this fast growing industry? And what's next? Key questions to bring to the 3rd E-Commerce Industry Meeting.
In 2016, growth in personal luxury goods remained flat. Despite China's re-emergence after three years of stagnation, the U.S. dragged down overall worldwide performance to €249 billion (Bain Luxury Study, 2016). So what are the different factors at play across the globe and how do brands ensure their future?
A growing middle class in China makes for more spending on personal luxury goods, but they and other tourists have been less inclined to spend it in Europe and the U.S. over the past year due to factors including terrorism in Europe and a strong U.S. Dollar. Traditionally digital laggards, luxury brands can no longer simply reach for low hanging fruit as the e-commerce channel leads growth in the industry.
But, going forward, can uncertainties be off-set by the fast-moving opportunities emerging from digital technologies? Stay informed at the 17th Fashion and Luxury Goods Industry Meeting on May 11, 2017.
Persistently low interest rates, profitability concerns, the implications of digitization and, most pertinently than ever, political risk: 2017 looks set to be an even more interesting year for the banking sector.
Due to the unexpected election result, many are hopeful for a rise in interest rates in the U.S. Meanwhile in Europe, failure of the committee to reach an agreement on Basel III by the planned January deadline has caused frustration.
This is compounded by general loss of confidence in Europe and the Euro, partly caused by the Brexit vote, and Italian banking bail-outs. And banks everywhere continue to be threatened by the rise of competitive Fintech start-ups and digitization.
The 13th Banking Industry Meeting takes stock of the challenges and implications later this year.
The trend for longer life expectancy isn't going anywhere, and weighs heavily on healthcare in particular. How can our current systems cope with the aging population in the Western world? Many argue that we should be focusing on improving quality of life, rather than simply lengthening it.
Digitization has the potential to help with efficiency and cost-effectiveness. But what are the solutions offered by current technological leaps? Advances in connectivity are translating into opportunities for patients. The lab-on-a-chip, block chain technologies, and Artificial Intelligence (AI) for medical imaging informatics are some other developments changing the landscape.
These issues form the backdrop to the 24th Healthcare Industry Meeting.
The Fourth Industrial Revolution is well underway, bringing technological changes thick and fast in time for the 32nd Auto Industry Meeting. Uber launched their first semi driverless fleet in Pittsburgh last summer but, as auto makers race towards fully autonomous vehicles, what are the implications for road safety?
AI, augmented reality, and block chain are some forms of technology having an impact on the sector. And the drive towards electric cars remains a key topic on the auto agenda, particularly as we see a rise in popularity of high consumption vehicle purchase due to low oil prices.
The world of vehicles is not safe from the effects of politics. But it remains to be seen whether Trump's administration will boost the industry through cutting taxes and increasing consumption.