Stories
3 Executive MBAs reimagine bus travel
In BusUp, a project born in IESE classrooms brings technology to a stalling industry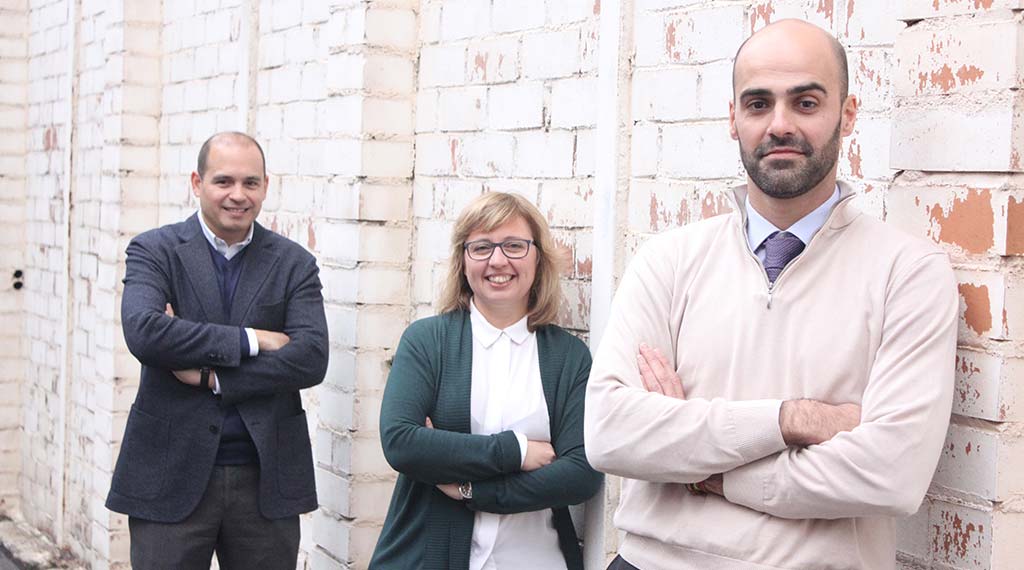 As Alex Canals was completing his Executive MBA at IESE, his own family business, a private bus company, was at a crossroads.
Like other bus companies in Spain and elsewhere, Autocares Canals was finding that its revenue mainstays – large groups of workers and tourists – were contracting, as workplaces became more decentralized, commuters turned to cars and tourists sought travel experiences beyond organized bus tours. "The market for what we were doing was getting smaller and smaller," says Canals.
Bus companies looked like they would go the way of fixed telephone lines and travel agents: services that were overtaken by technology and evolving consumer habits.
He presented the dilemma to classmates during a business strategy course at IESE: How to ensure the family company's future in a sector that was shrinking?
That question began a search for solutions which three years later crystallized in BusUp Technologies, a Barcelona-based bus-sharing platform founded by Canals and two of his classmates, Eva Romagosa and Rui Stoffel. All three received their Executive MBAs from IESE in 2013.
The three found that while the traditional bus sector was slowing, not everyone has a car to get to work. Companies on the outskirts of cities, where public transportation is thin or non-existent, sometimes struggle to attract employees because of their location. Not all concert goers or sports fans want to drive to and from events, especially when the venue is outside the city.
In all those medium-distance trips, the BusUp founders spotted opportunity. "What we do is aggregate all the disaggregated demand," says Stoffel, who is from Portugal.
While bus sharing is growing in places such as India and the U.S., the crowd-sourced, on-demand transportation option is only now taking root in Europe.
BusUp's web platform and app allow individual users to input their starting point and destination, and BusUp, using artificial intelligence algorithms, creates pick-up times and locations and routes. Companies can contract BusUp directly in order to offer employees a smart, sustainable transport option; BusUp surveys all interested employees and builds the routes around them.
An anti-Uber business model
And at a time when technology-based newcomers have battled with incumbents in industries such as taxis and hotels, BusUp is doing the opposite: existing bus companies are a cornerstone of the business model. BusUp owns no buses, serving as a nexus between consumers and bus companies.
"We develop technologies that can help traditional companies and contribute to a traditional sector," says Canals. The digital transformation would be difficult – and costly – for bus companies to shoulder on their own.
"Technology is expensive. Even for a big company, it's difficult to invest two, three or four million in technology that may not work," says Stoffel.
BusUp has developed its proprietary systems over the last couple years thanks in part to a €1 million Horizon 2020 grant from the European Union. Romagosa, who has a background in financing for small and medium-sized companies, played a key role in securing the initial financing for the company.
BusUp has just signed a new financing round for a total of €895,000, with IESE's Finaves venture capital fund investing €212,000. Other participants in the round include Grupo Avant, another Barcelona area bus company, with €300,000; Grupo Acha, a Basque region bus company, with €212,000; along with a number of business angels.
Forecasting revenue of €3 million this year
With its technology roll-out completed in December 2018, the company is now focused on attracting clients in its core activities of big entertainment events and daily commuting and school runs. "We look at the areas where there's little public transportation," says Stoffel. "When there's strong public transportation, there's no opportunity for us."
BusUp's first client, in July 2017, was Canet Rock, a summer music festival held in the northern Spanish coastal town of Canet de Mar. From Barcelona, it has expanded to operate in the main cities in Spain, as well as in Lisbon and São Paulo. Today BusUp has about 14,000 users, a number that is growing at a rate of about 2,000 per month.
Revenue was approximately €350,000 in the second half of 2018, and is expected to grow to €2-3 million this year, divided roughly evenly among the three countries where BusUp operates.
With the fresh financing and technology in place, its three founders look forward to solving the transportation needs of more people and contributing to sustainable mobility.
"What moves me most are the stories. The woman who tells you she couldn't make it to work before, but now can. The young person who can study," says Romagosa. Women account for a majority of BusUp users – in entertainment events up to 75% of travelers are women, looking for safe and reliable transport.
"I think that we can help reduce traffic and improve the environment," says Stoffel. He envisions bus sharing as another standard form of transportation, like grabbing a taxi or hopping on a train. BusUp estimates that every shared bus on the road replaces 33 private cars.
It's also about bringing to life an idea hatched in IESE's classrooms. "We've watched this idea become reality," says Canals. "Now I'd like to see it expanded on a large scale."