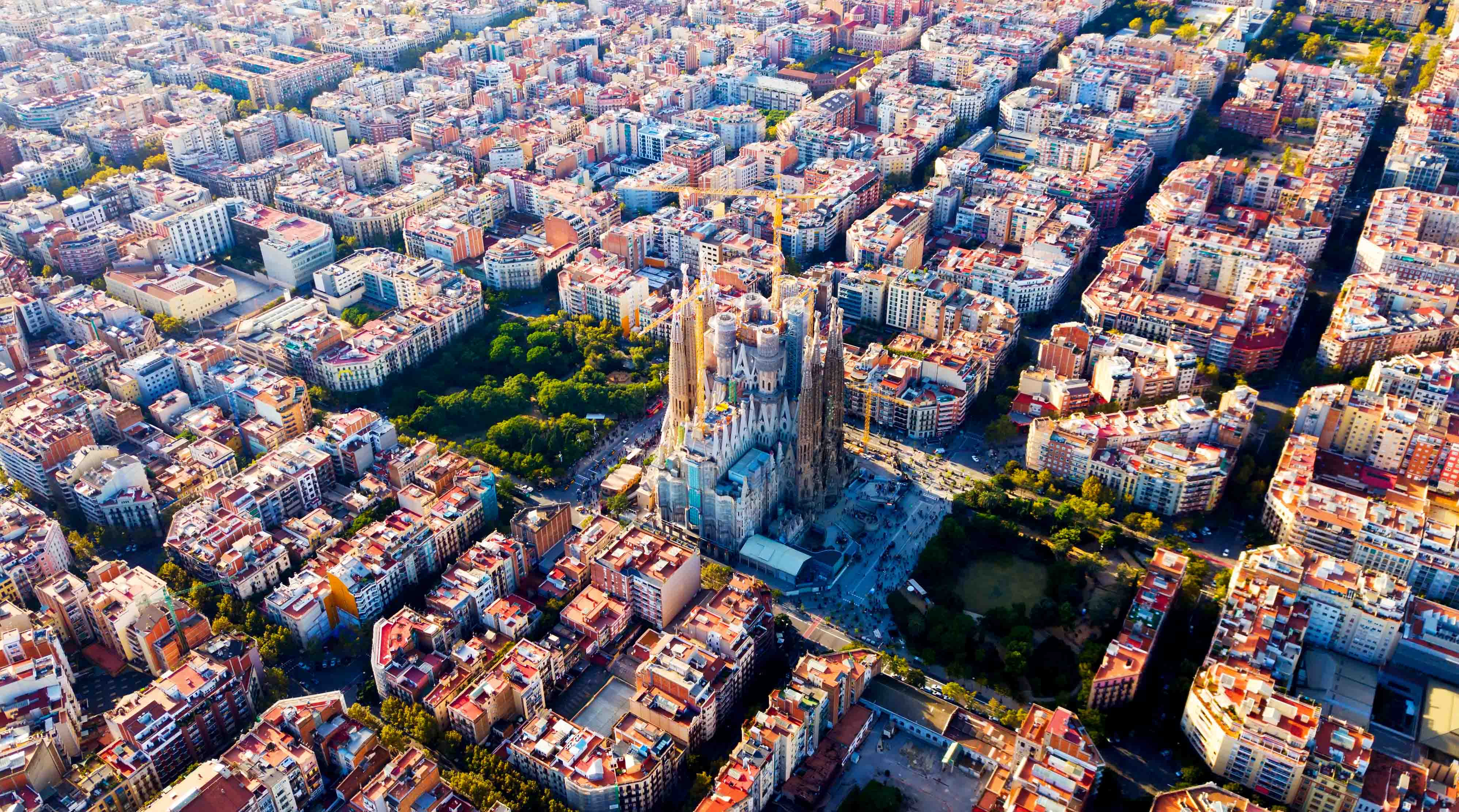 IESE's Global Alumni Reunion 2019 kicks off in Barcelona
Some 2,000 executives expected for innovation-centered event
IESE's Global Alumni Reunion gets underway today in Barcelona, gathering around 2,000 executives for an annual event that this year centers on how innovation and responsibility will intersect in the business of the future.
"We have more than 50,000 alumni living and working in more than 100 countries, so IESE has changed very much over the last 60 years," said Javier Muñoz, director of IESE's Alumni Association. "Today we are truly a global school and the Global Alumni Reunion has evolved over the years in the same direction."
The line-up of speakers at the reunion will range from Barcelona-based entrepreneurs to best-selling author Tal Ben-Shahar, the Women's Tennis Association's Micky Lawler, and Agustín Carstens, head of the Bank for International Settlements.
"Today we have global speakers coming from all around the world, we have alumni coming from all around the world," Muñoz added.
And for those who are unable to attend the event, there will be live streaming from the venue on Friday on IESE's LinkedIn, Facebook and YouTube channels, from 10:30 to 1:30 Barcelona time.
Entrepreneurship Day and company visits
The event begins Thursday with visits to leading companies – Tesla, Amazon, Mango and FC Barcelona – and with an Entrepreneurship Day. The Entrepreneurship Day will take participants to places that form part of Barcelona's active entrepreneurial scene: Barcelona Tech City, which works with the local and global technology ecosystem; Barcelona Activa, a city-run service that supports entrepreneurs; and Barcelona Health Hub, which promotes innovation in digital health and its transfer to the health sector.
"We wanted to showcase not only what we're doing in IESE but also the Barcelona entrepreneurial ecosystem," said Eddy Zakes, head of IESE's Entrepreneurship and Innovation Center.
Following the visits, alumni will return to the Barcelona campus for tours of the Venture Hub, a new space that brings all IESE's entrepreneurship activities – including research, financing, legal advice, teaching and training — under one roof.
The day ends with two panels. The first, called Managing Emerging Technologies, will feature Luis Manent of Wide Eyes Technologies; Barcelona Supercomputing Center's Aleix Martí; Pilar Troncoso of Oaro Technologies; and Worldsensing's Ignasi Vilajosana. Prof. Thomas Klueter will moderate the panel.
The second panel is focused on impact startups, and will feature: Emiliano Kargieman of Satellogic; BMB Group's Mohamad Khacha; Emre Fadillioglu of App Samurai; and Gemma Sorigué, founder of Deliberry. Professor Julia Prats will moderate.
Academic Sessions and Charity Run
On Friday, the academic sessions begin, under the leadership of academic director professor Pedro Videla. Speakers include:
Tal Ben-Shahar, a well-known lecturer and author, will speak on the science of happiness
Kathleen McGinn, professor at Harvard Business School, will talk about women in leadership and gender issues
Micky Lawler, president of the Women's Tennis Association, will talk about driving innovation and growth in sports
David Carmona, general manager of artificial intelligence at Microsoft, will reflect on data-driven innovation
Agustin Carstens, general manager of the Bank for International Settlements, and Jaime Caruana, independent member of BBVA's board of directors, will give their vision of the geopolitical and economic outlook
On Saturday, there will be an 8km Solidarity Run through the Collserola Natural Park, which overlooks Barcelona. About 200 runners are expected to take part in the race, with funds raised supporting IESE's scholarship project. The scholarships are earmarked for candidates with the academic and professional qualifications to attend IESE, but without the financial resources.
"This is good for our community, good for these candidates and a very nice project to support," said Muñoz.