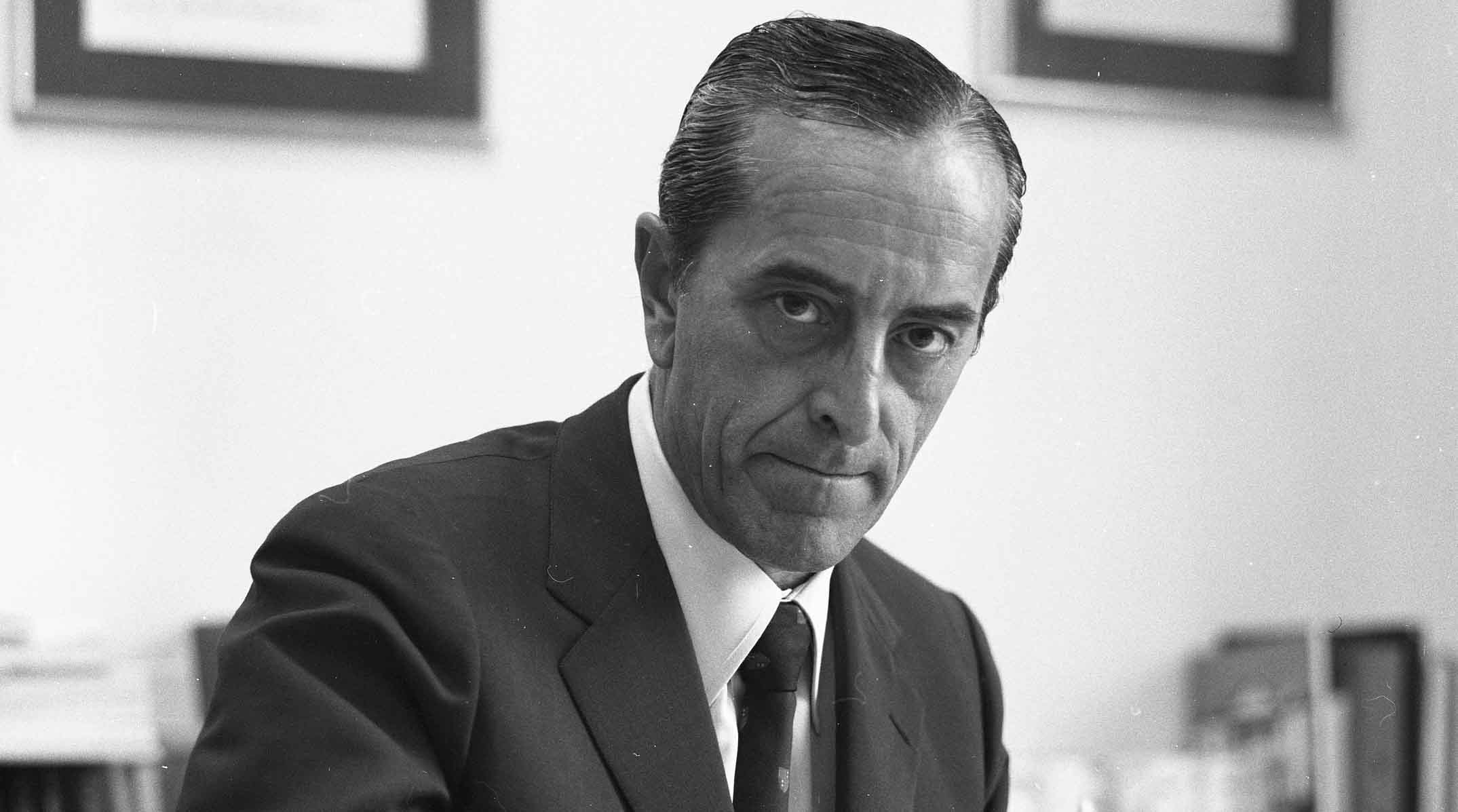 Juan Manuel Elorduy, key figure in IESE's foundational years, passes away
Member of Executive Committee from 1966 to 1974
Juan Manuel Elorduy, a key figure in IESE's early years and longtime professor of Strategic Management, passed away in Barcelona. He was 97 years old.
Born in Bilbao in 1922, Elorduy was an emeritus professor of Strategic Management at the time of his death. He held a doctorate in Industrial Engineering from Bilbao's ETS, and began collaborating with IESE the same year the school was founded, in 1958, as a visiting professor in Production Management and Commercial Management. He became a full-time professor in 1966.
Elorduy served on IESE's Executive Committee from 1966 to 1974: as Secretary General (1966-1970), during Antonio Valero and Juan Ginebra's terms as deans, and as a member (1970-1974), during Fernando Pereira's time as dean.
Elorduy was an advisor to Valero, IESE's first dean, in the early years of the school, and played a part in important early decisions such as the need to focus IESE's training on senior managers of companies and to locate the main campus on the outskirts of a large city.
During his long career at IESE, Elorduy taught various Executive Education programs in Barcelona, Madrid, Bilbao, Galicia and Oviedo, among others, as well as courses in the MBA. He was one of the first professors to teach at IESE's associated schools IAE (in Argentina) and IPADE (in Mexico), and he taught at the HCMS in Moscow as part of the TACIS Program, a European Union initiative designed to help the development of former Soviet Union regions.
In addition to his role as business school professor, Elorduy held numerous positions of leadership throughout his lifetime, including in the Ministry of Industry and the National Service of Industrial Productivity, and served as an advisor to Ensidesa, Enosa, and La Farga Casanova, among oter companies.
The father of 12 children, in 1986 he received his Silver Medal from the University of Navarra for his 25 years of service to IESE.