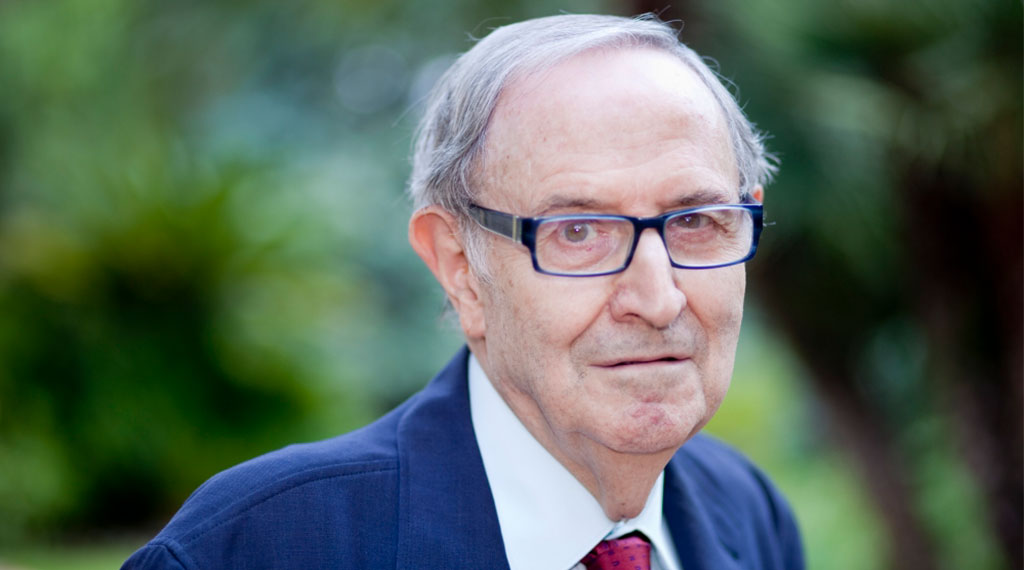 Professor Lorenzo Dionis passes away
A key figure in IESE's early years, he joined IESE's faculty in 1959
Professor Lorenzo Dionis, a key figure in IESE's founding and early development, passed away on Tuesday in Barcelona. He was 94 years old.
Dionis studied at the Academia Superior de Artillería military academy in Segovia, and went on to complete his studies in London, Düsseldorf, Madrid and Vienna. He was a professor in the Production, Technology and Operations Management Department beginning in 1959 and a professor emeritus since 1993.
He was a member of the Executive Committee from 1968 to 1977 and of the Harvard-IESE Committee for four years in order to study the MBA program. He participated in IESE's first PADE program in 1958.
Dionis also held management positions in different IESE programs and departments, including Director of Research, of Programs, and of PADE Admissions. He led the Alumni Association for 12 years and was its vice president since 1991.
Prof. Pedro Nueno is one of the many people in the IESE community on whom Dionis had a significant impact: "Along with others, Prof. Dionis managed, without economic resources and in under-developed Spain of the 1950s, to launch what is today one of the world's leading institutions in a complicated sector like management education."
"You came away from talking to him motivated, inspired and aware that you were on the right path. And that opportunity to reflect on my issues with him was without doubt key to my career," Nueno said.
"Lorenzo was a professor who leaves a mark, not only because of the 40 years he dedicated to IESE but in particular because he was much loved by other professors and students," said Prof. Carlos Cavallé, former dean of IESE. "He had a  good character: he was warm, knew how to listen and to converse, and was positive and optimistic. Professionally, he was a model of diligence, perseverance and efficiency."
An intense academic life
His areas of interest included creativity and innovation as the foundation of companies of the future, the efficient implementation of new operating methods, managing change and innovation, and quantitative management.
He published more than 50 cases and technical notes, many of which were translated into English for use in different universities. He was a visiting professor in institutions such as IPADE, IAE, AESE, CIFAG and ISE, among others.
Dionis also leaves behind a rich consulting legacy of advising companies in Spain, Brazil, Argentina and China, with an emphasis on quality, creativity, innovation in products and processes, and new structures.
He was married with eight children.