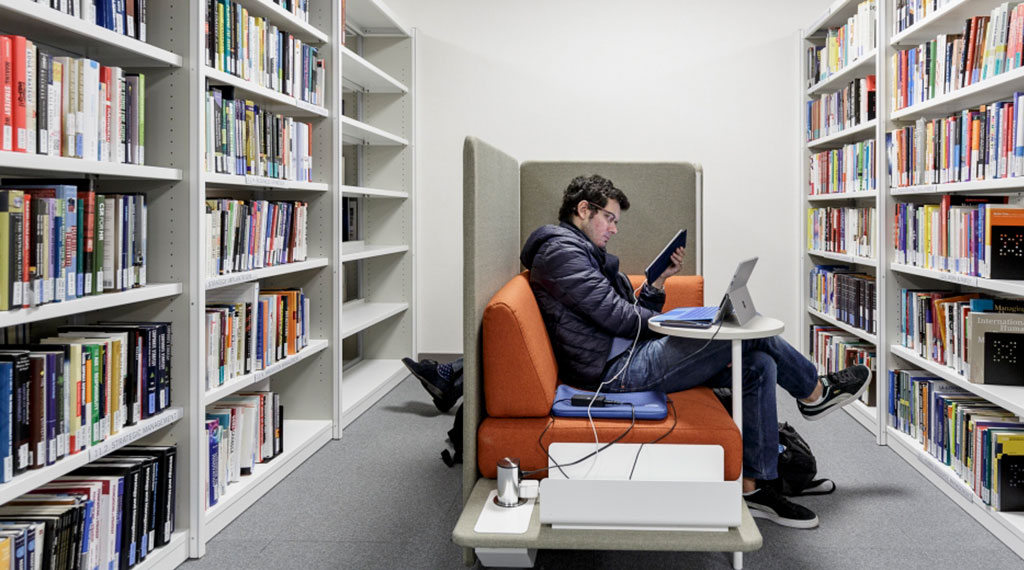 The 10 most popular reads for managers of 2019
Discover the books and articles behind IESE Insight's most read articles for the year
Today's cutting-edge research informs tomorrow's executive. Here's the research from IESE that generated the most interest during 2019:
It's an uncomfortable truth that more than half of the decisions we make fail – sometimes with dire consequences – in the world of business. We all have systemic biases, but they don't have to define us. The 2019 book Wonderful Decisions, by Roberto García-Castro and Miguel Angel Ariño, delves into the strategy that informs the making of decisions that aren't just good, but wonderful.
Chances are, you allocate your direct mail marketing budget to your top customers and use email for everyone else. If so, you're doing it all wrong. This study by Albert Valenti, analyzing 84,000 customers in six countries, suggests flipping these techniques could yield a revenue increase of up to 16%.
Eighty percent of CEOs worry about finding enough employees with the skills to handle digital disruption. Here we highlight seven necessary traits, which are based on interviews with media executives affected by digital transformation, but applicable to many sectors.
Amazon, celebrating its 25th anniversary, has grown into an e-commerce giant capable of transforming any sector it touches. In this special report, collecting multiple IESE research projects touching on the biggest force behind the "retail apocalypse," we show how that happened (and what may happen next).
You're being considered for a promotion. You've worked hard, acquiring skills and experience, and you have a good, trusting relationship with your team. But the promotion goes to a colleague, and whereas once you were on equal footing with this person, now you feel you've lost status. Trust is crucial for working relationships. And yet changes in status and power destabilize trust, putting team performances at risk. Research by Sebastien Brion highlights the dynamics in play.
Early venture capital success often leads to continued triumphs. It may seem like top firms have an uncanny ability to choose the startups poised for great things. However, new research by Sampsa Samila explores how VC firms maintain these winning streaks, and shows that to access lucrative investments, VC managers' individual skills matter less than their track record.
All around the world, businesses are rethinking workspace, and workspace is becoming big business. Following the footsteps of sharing economy staples like Airbnb, many companies that in recent decades have found themselves with real estate that is redundant or too rigid are exploring ways to be more agile. From sub-leasing to freelancers to changing the very business model, this report takes an in-depth look at the changing landscape of how we work.
Despite the uncertainty surrounding Brexit, the capital of the United Kingdom reigns as the world's "smartest" city, according to the IESE Cities in Motion Index 2019. New York holds the number two spot, though Europe is the region most represented at the top of the list, and only two Asian cities make the top 10.
Who will invent practical quantum computers? Viable ways to break down plastic waste? Gene therapies that eradicate cancer? Tackling the many challenges of our day, and feeding our need to innovate, research centers – be they in university, government or industry settings ­– are crucial for developing new technologies and scientific discoveries. A new report on technology transfer offers 18 best practices and 12 business models to help research centers commercialize their discoveries, for linked innovation that's economically sustainable.
When can you expect results? How much does each opportunity cost? Corporate venturing – the collaborative framework between established corporations and innovative startups – continues to emerge at speed and includes well known adopters such as AT&T, Schneider Electric and Samsung. This report from IESE's Entrepreneurship and Innovation Center, features over 120 innovation executives sharing their corporate venturing experiences and mechanisms – from venture clients and scouting missions to corporate accelerators. The results help debunk common myths and benchmark your firm's performance.