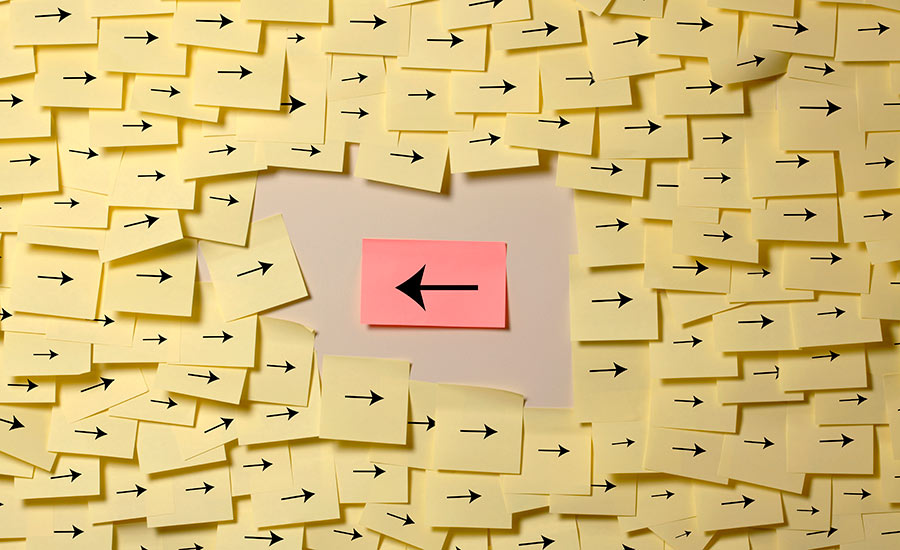 Transformation Through Design Thinking
New IESE Insight full of ideas to transform yourself and your business
Is your business in need of transformation? If so, the latest issue of IESE Insight is packed full of ideas to transform yourself and your business.
Joaquim Vilà – professor of strategy and innovation at IESE and academic director of the upcoming Focused Program "Creative Problem Solving: Implementing Design Thinking" – guest edits the cover dossier on "Transformation Through Design Thinking." Writing with Xavier Camps, he outlines the initial phase of design thinking, related to discovering customer needs and generating new opportunities. In addition, the authors describe under what conditions problems are best suited for design thinking, presenting real-life situations in which it can be applied, and suggesting some considerations for managers to help ensure effective implementation.
Also in the dossier, Manuel E. Sosa of INSEAD discusses how companies can build a design culture that is profitable and solves complex social challenges, often in surprising ways. And Jeanne M. Liedtka of Darden highlights three common challenges that arise when companies get ahead of themselves, and suggests how they can still leverage the design thinking model to test assumptions and get back on track.
Unleashing the Power of Purpose
Elsewhere in the magazine, John Almandoz, Yih-Teen Lee and Alberto Ribera describe the qualities of purpose-driven leadership, which is about aspiring to a higher, other-centered goal. Drawing on case studies and research, the authors reveal five practical steps for putting purpose into practice, achieving higher levels of motivation, commitment, engagement and fulfillment in your company in the process.
IESE Insight features two fascinating interviews. The first is with MIT research scientist Andrew McAfee, who unpacks six core principles for harnessing crowd-based co-creation. Amid growing fears of machines' vastly superior computing power, it's worth bearing in mind that human abilities, excellent goods and services, and strong organizational capabilities will likely remain essential to business success.
The second interview is between IESE Dean Franz Heukamp and Piyush Gupta, CEO and Director of DBS Group in Singapore. Gupta provides an inside perspective on areas of concern to global executives today – from the growing relevance of Asia, to digitization, to rising nationalism and protectionism. Although doing business internationally may get more difficult in the years ahead, Gupta sees opportunity in adopting a multi-local strategy. You can read their interview or watch the videos.
Tackling Real Issues
Each magazine features a real-life business case in which executives are invited to share what they would do in that situation. The current magazine discusses a case on Amazon and the next Case Forum is already open, where readers can post comments on Facebook. Both cases can be purchased through IESE Publishing.
Finally, there's more real-world advice from Ryan Fritsch, a former U.S. military bomb disposal technician who is now doing his MBA at IESE. While the stakes in business may be less life and death than bomb disposal, Fritsch shares valuable insights that apply nonetheless – about teamwork, collaboration and always preparing for the worst-case scenario.
Members of the Alumni Association and subscribers to IESE Insight – a quarterly research-based magazine, published in separate English and Spanish editions – can read all these articles using their membership credentials.
Those who are neither Alumni nor subscribers can access the premium content by either subscribing to the magazine or buying it from IESE Publishing.
Read the latest IESE Insight magazine here.