Viresh Prashar: "It doesn't matter where you go, it's all about the
people

"
Fruitfal uses technology to improve the efficiency and sustainability of India's agricultural ecosystem
Indian by culture and heritage, Viresh Prashar was born in Nairobi but moved to Washington, D.C., at an early age with his family. Growing up, he marveled at being able to communicate by phone with his family members living in a small village back in India. Later, when Skype was created, he was equally amazed at being able to see all his aunts, uncles and cousins as if they were in the same room.
"I saw how telecom was bringing the world together and making it much smaller," reflects Prashar. He developed a passion for the communications side of technology, which led him to launch a career in business and technology. He worked for Oracle for 10 years as well as for startups, including Sling Media, which pioneered the world of online video streaming.
Driven by a desire to combine enterprise and social purpose, he decided to strike out on his own entrepreneurial journey. He worked with small tech companies around the world, helping them tap into new markets.
Along the way, he found a common thread: "It doesn't matter where you go, it's all about the people – developing people, motivating people. People are what make things happen."
---
---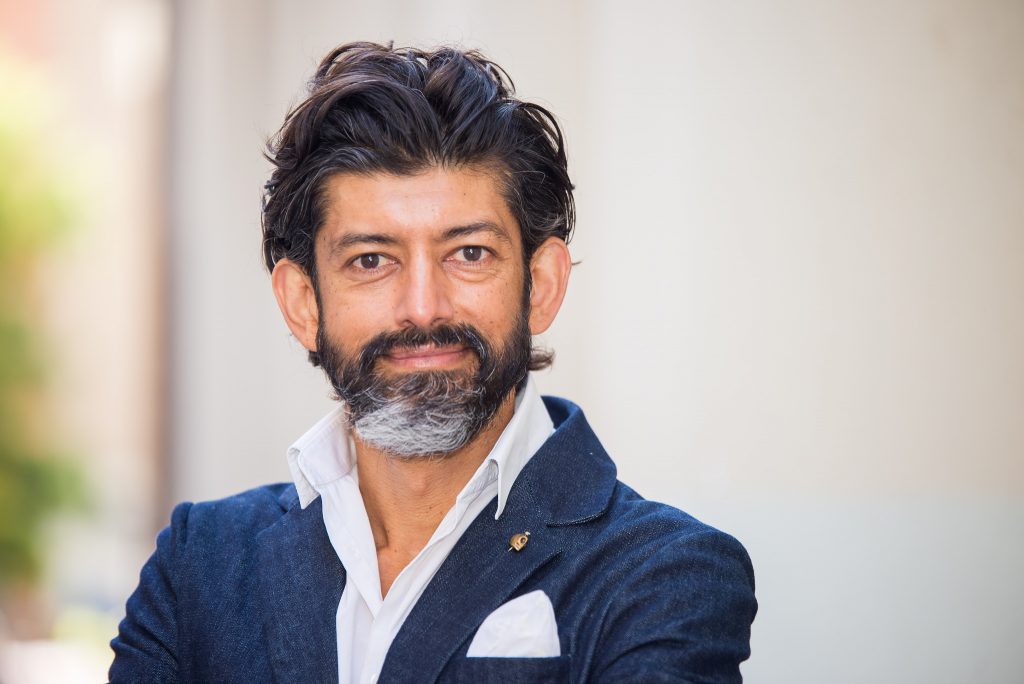 Prashar applied this wisdom in 2017 when he co-founded Fruitfal, which connects farmers directly to mom-and-pop shops through an online platform, eliminating intermediaries. The company now employs a team of about 20 people in New Delhi.
"Both my father's and mother's side of the family come from farming backgrounds," he explains. "In India, farmers are struggling. We came up with this idea to create a for-profit business while still having a social impact."
India has roughly 160 million hectares available for cultivation and 100 million small farmers, meaning that the average small farmer has less than two hectares to cultivate and live on. This presents a huge challenge for small growers in a country where there is limited transparency in agricultural markets.
It doesn't matter where you go, it's all about the people – developing people, motivating people. People are what make things happen.
Moreover, 95% of retail in India is dominated by 12-14 million micro- and small enterprises. "We use technology to organize them onto a single platform and give farmers direct access to this market so they're paid better, because there are no middlemen," he says.
"On the other side, the middle class is growing very fast and we're seeing an increase in demand from consumers and families who want to know where their fruit and vegetables are coming from, how they're handled, and how the farmer is being treated. So, an ethical approach to consumption is evolving. And as India is largely a vegetarian country, we saw this as a massive opportunity to go after."
Hunger for change
Fruitfal fills a need in India, where there are no big supermarkets as in Europe or the United States. Instead, nearly all produce is sold in family-run corner stores.
"The fruit-and-veg trade is a $100-billion-a-year market that's still operating on an ancient system. There's a limited flow of information and limited transparency, so small farmers have a hard time in the market. They have to rely on local traders, and this is typically where they're taken advantage of, because they don't have market information. Our technology provides a free flow of information, helps them get better prices, and connects them to reliable markets."
---
---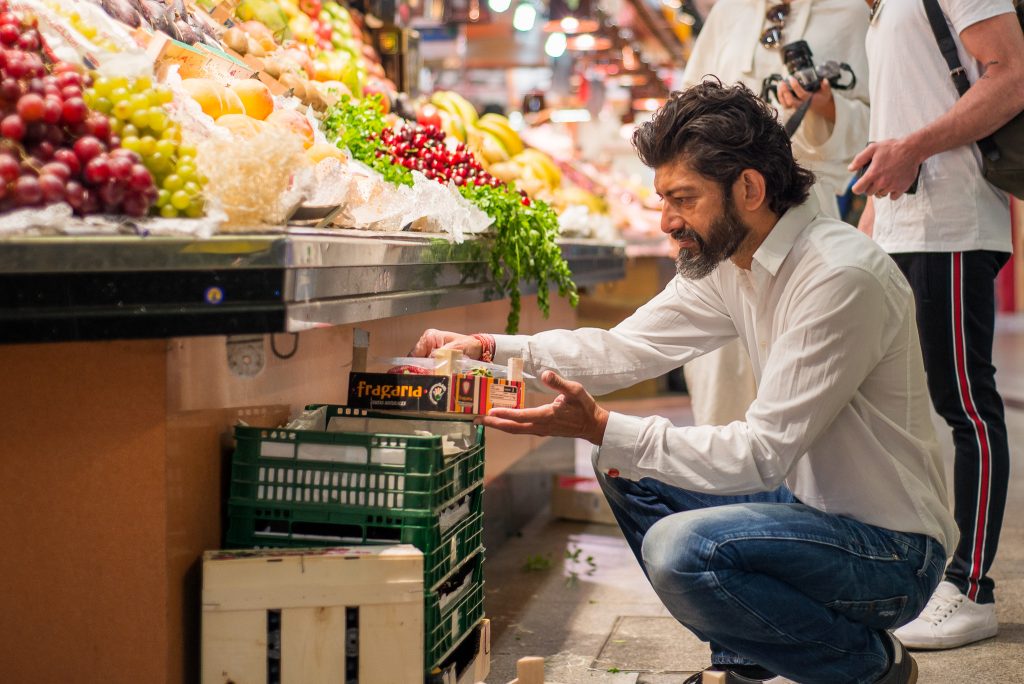 You might think that a high-tech solution – using apps for iOS and Android, its own proprietary system and the cloud – would not be the most natural way of reaching small farmers, but Indians are avid tech users, Prashar says. "In India, you see a strong desire to adopt new technologies. There's a hunger for access to information and to be connected."
The number of smartphone users in India is roughly 300 million today. And that number is expected to double over the next three to five years. "When you have 600 million connected devices, you have the infrastructure and the basics to start to leverage information flows," he says.
Our technology provides a free flow of information, helps farmers get better prices, and connects them to reliable markets.
While the old, established trading relationships are strong, Prashar predicts that technology will usher in disruption.
Massive impact
The time for change in the fruit-and-veg marketplace is ripe. "Agriculture touches 60-70% of employment in the country and accounts for 20% of the GDP, which is huge."
Internal consumption of fresh produce represents $100 billion a year – a massive space where even a small increase in efficiency has the potential to impact many lives. "An average rural family size is four to five people, so you're talking about potentially impacting 500 million lives," he says.
Fruitfal already works with some 10,000 farmers and is attracting the attention of major organizations, including the World Bank and Syngenta Foundation.
"Farmers live in a world of uncertainty where they have to first invest in the crop, then transportation, and then get it to the market without knowing how much they'll sell or at which price. There's a huge mismatch between knowledge of demand and what to supply. This is the gap we're bridging. We're changing the dynamics of the market."
Viresh Prashar graduated from IESE's GEMBA program in 2009.