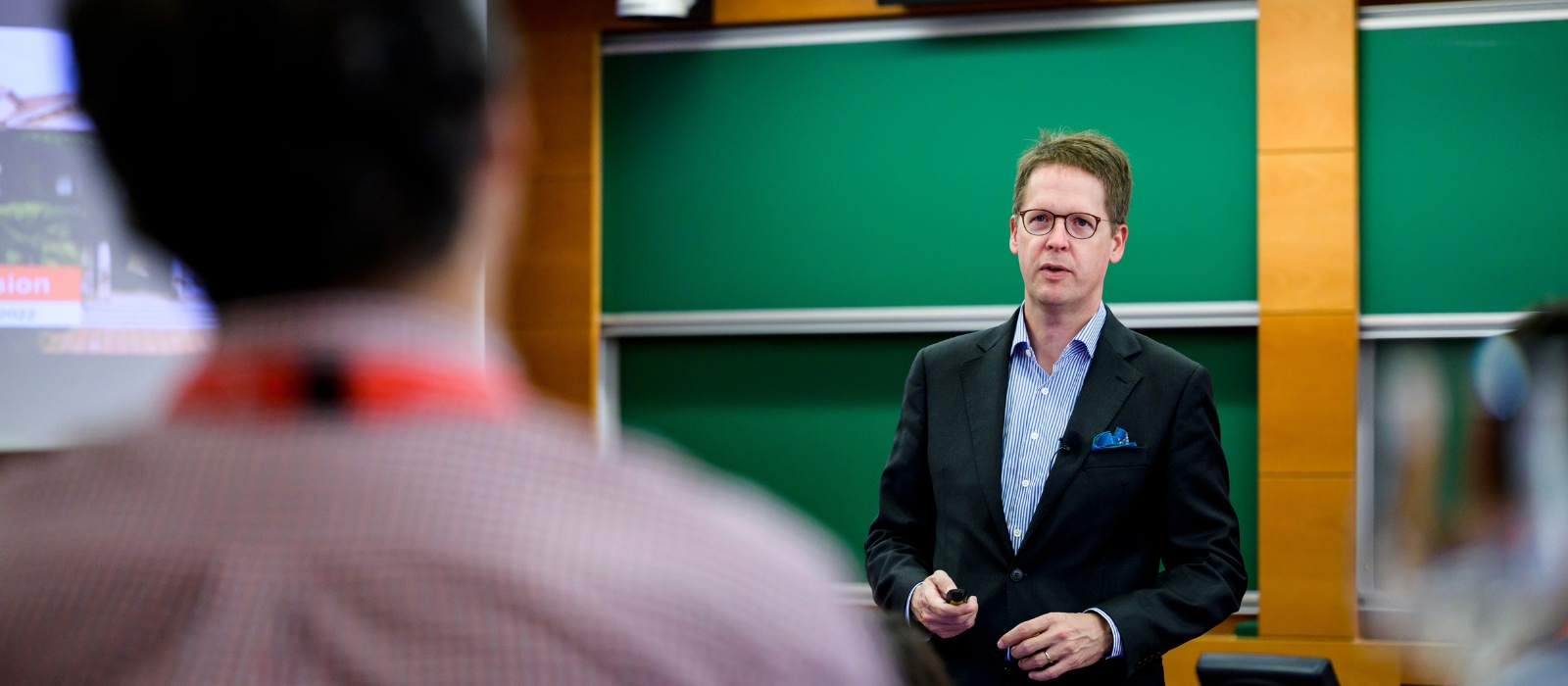 IESE AMP. Structure and Calendar
The AMP in Europe is structured around four one-week modules. Modules are delivered over the course of seven months at IESE Barcelona, Madrid and Munich.
Other Locations: AMP ISE Brazil is structured around two-day modules in São Paulo and one-week module in Barcelona and New York.
Fall Edition
Start date: November 2023
Spring Edition
Start date: March 2024
MODULE 1Foundations of Decision-making
Explore the big issues, challenges and concepts surrounding global financing and accounting. Analyze marketing strategy, operations and operational finance.
MADRID
Fall Edition: November 6-10, 2023
MADRID
Spring Edition: March 11-15, 2024
MODULE 2Improving Business Performance
Develop an understanding of new concepts and tools to optimize your services and operations management. Delve into the challenges of corporate finance and competitive strategy. Reflect on your leadership style.
BARCELONA
Fall Edition: January 15-19, 2024
BARCELONA
Spring Edition:  May 6-10, 2024
MODULE 3Technology-driven Business
Examine diverse innovation and entrepreneurship models. Understand new business models and the latest advances in digital business. Visit companies that exemplify the impact of digital transformation and growth.
MUNICH
Fall Edition: March 4-8, 2024

MUNICH
Spring Edition:  July 1-5, 2024
MODULE 4Transforming Your Business
Introduction of new concepts and tools in management control and strategy implementation. Develop your negotiation skills and explore the keys to successful boardroom governance processes.
BARCELONA
Fall Edition: June 3-7, 2024

BARCELONA
Spring Edition: September 16-20, 2024
---
---
Executive Education
Rankings

.