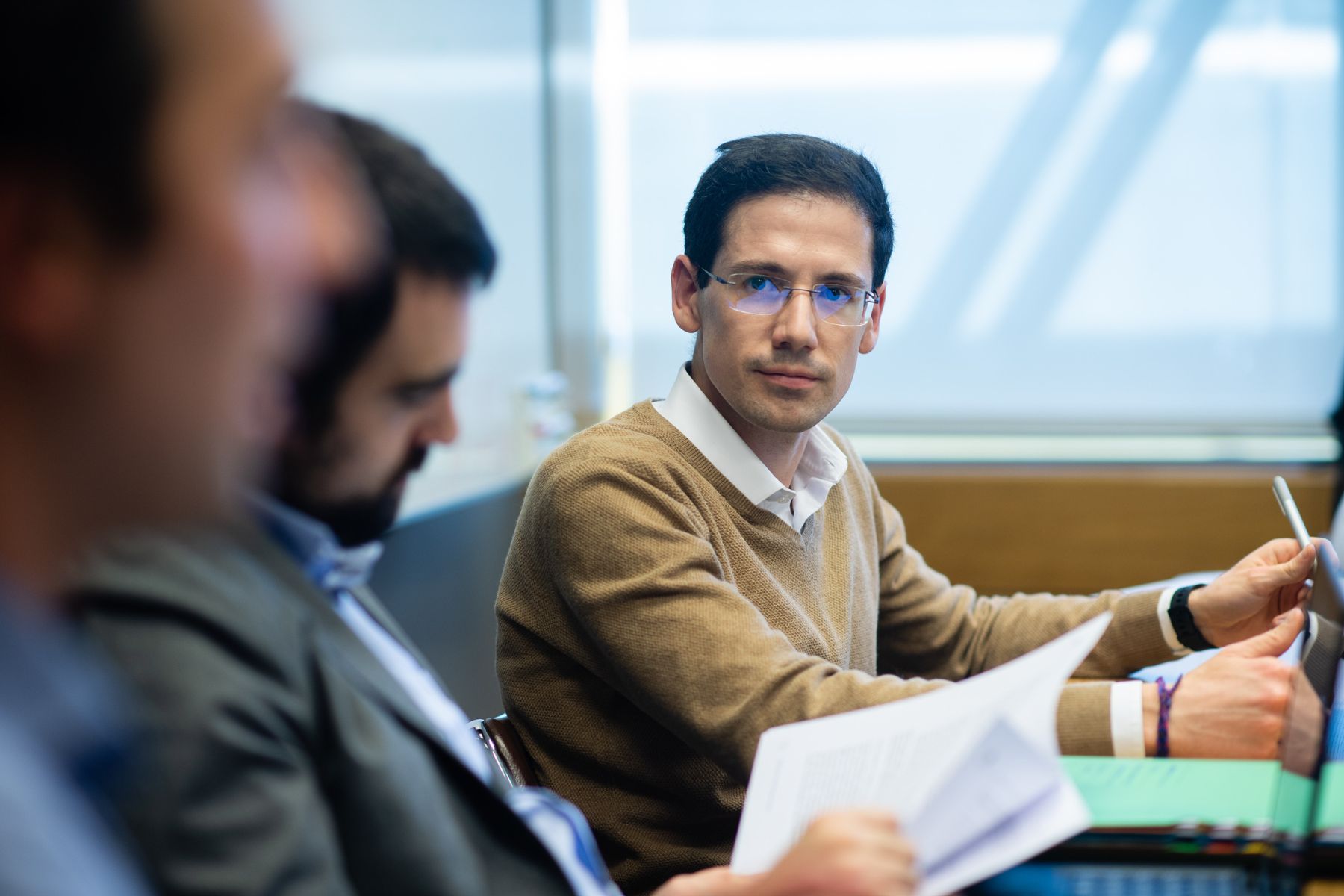 IESE PMD. Structure and Calendar
The Program for Management Development (PMD) is a 6 month continuous learning journey that gives you face-to-face experiences with faculty and peers and online modules to embed learning and implement new approaches in your work. The program is offered in two editions that start in the spring and fall.
Spring Edition
Start date: March 2024
Fall Edition
Start date: September 2024
Location
Barcelona & Online
Format
3 residential modules & 2 online
Pre-Program: OnlinePreparing for the journey ahead
Before the program begins you will connect with peers to lay the foundations for executive group work, and you will use self-evaluation techniques to prepare for the journey ahead.
Access to Learning Platform 6 weeks prior to Module 1.
ONLINE
Spring Edition: March 4, 2024
ONLINE
Fall Edition: October 7, 2024
Module 1: ResidentialBuilding foundations
Explore leadership – of yourself and others – as you broaden your understanding of key business functions in the context of general management and the global economy.
BARCELONA
Spring Edition: March 18-22, 2024
BARCELONA
Fall Edition: October 21-25, 2024
Module 2: Online Setting your sights
Bring new insight and knowledge to bear on your personal and professional challenges and goals, and start preparing for a strategy simulation that will put new skills to work.
Module 3: ResidentialMoving into rapid waters
Formulate your 100-day plan – a roadmap for the future built on deeper understanding of global leadership and a broadened, more integrative mindset.
BARCELONA
Spring Edition: May 13-17, 2024
BARCELONA
Fall Edition: December 9-13, 2024
Module 4: OnlineFortifying skills and understanding
Put theory into practice. Deploy new skills, enhanced critical thinking and a general management approach to business challenges in an exciting strategy simulation with your team.
ONLINE
7 weeks
Module 5: ResidentialSteering into full flow
Bring it all together, cementing your 100-day plan, delivering your team executive project and participating in a 360-degree debrief. Empowered to step up to the challenges of organizational leadership.
BARCELONA
Spring Edition: July 15-19, 2024
BARCELONA
Fall Edition: February 3-7, 2025
Post-programJourney personalization
Choose an IESE Short Focused Program of the selected short list. Short Focused Programs cover a wide range of relevant business topics and are held in Europe and the United States.
Up to 1 year after Graduation
---
---
Executive Education
Rankings

.