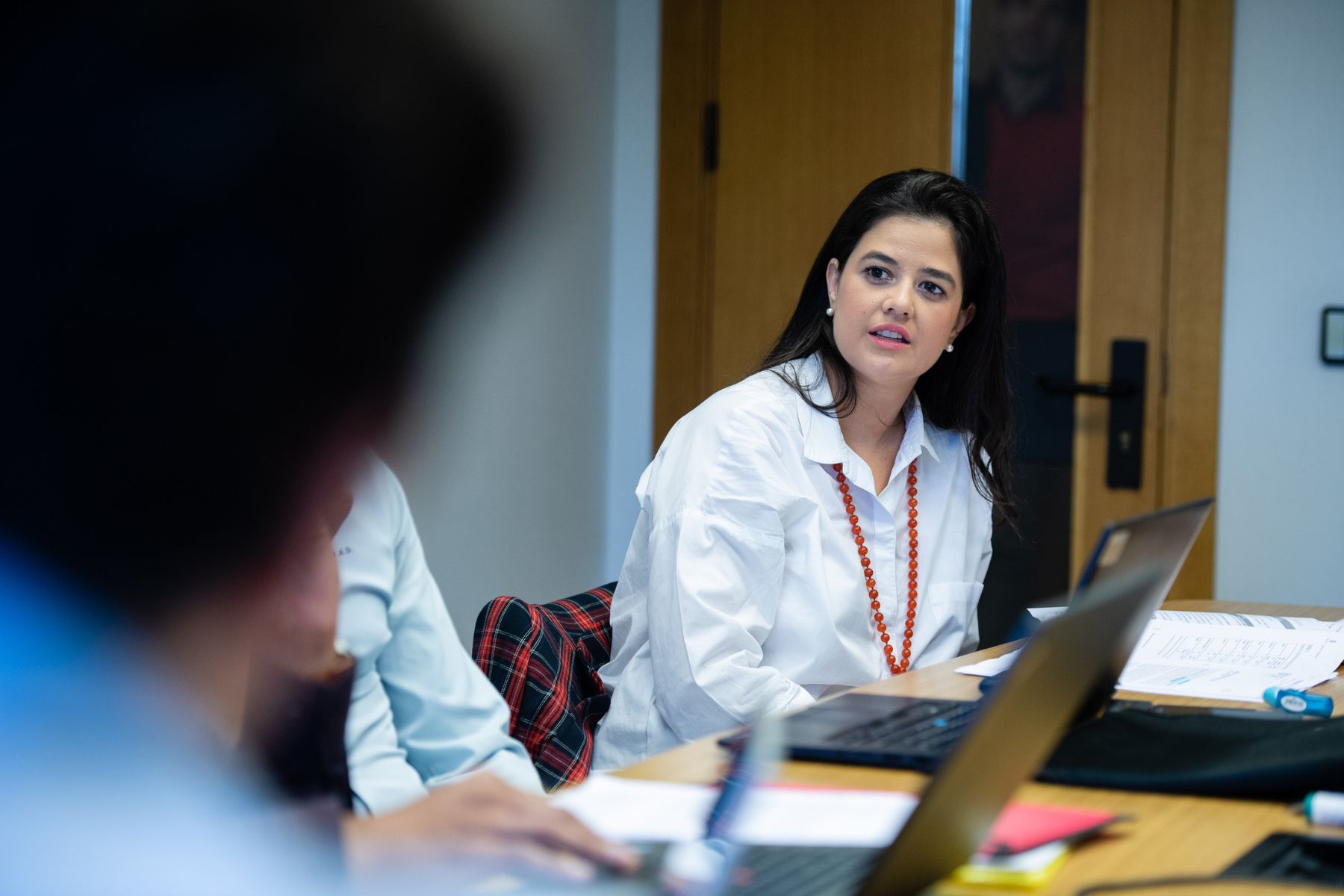 IESE PMD. What Will You Learn?
The Program for Management Development (PMD) is a transformational learning experience.
Through open interchange with trusted peers, faculty-led debate, action-oriented learning activities and simulations you will build a number of key leadership competencies. Accelerate your transition to senior business leadership.
Two
Journeys

, One Destination
The Program for Management Development (PMD) delivers cross-functional perspectives on different areas of management, building your knowledge and broadening your perspective so that you can take on the responsibilities of a senior management generalist.
A Blended Program
The PMD Barcelona combines three residential and three online modules. Residential modules last one week each. For maximum learning, participants will need to dedicate an average of 8 hours per week during the online modules for case preparation, implementation of personal projects, and virtual sessions.
The Program for Management Development modules will enable you to:
Have real-time dialogues, discussions, and debates with peers and faculty.
Build professional and personal networks.
Benchmark against peers.
Practice tools and competencies in a safe environment with immediate feedback.
Online teamwork simulations and executive projects.
Participate in online discussions and receive ongoing support.
With the PMD online modules, you will:
Access classes and video conferences through our state-of-the-art virtual campus.
Take on self-assessment tools.
Consult the online knowledge bank for self-paced learning.
---
---
In 1963, Harvard Business School formed an alliance with IESE Business School by adopting the famous case method learning methodology. Over the years, IESE professors began writing their own cases, making their own impact and becoming thought leaders in their own right. 
These are some examples of how the case method is applied in IESE: 
You will engage in dynamic discussions about the business challenges you face on a daily basis.

You will combine individual learning, team discussions and dialogue in an interdisciplinary plenary session.

The lecturer will facilitate and guide the debate, encouraging everyone's participation to enrich the discussion with different points of view and experiences.
Read more about the case method and a few examples used in IESE classes of real cases from leading companies.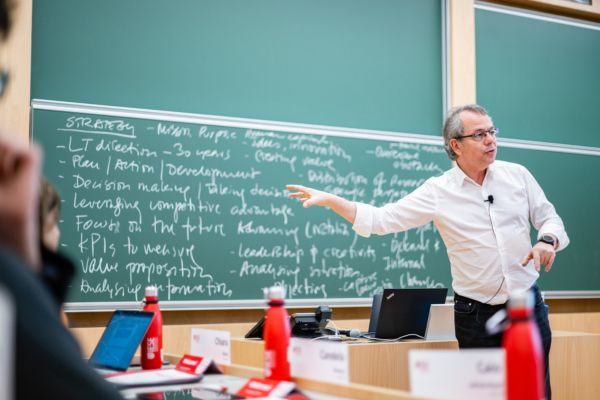 The IESE Experience
At IESE, you'll be surrounded by talented peers, supported by a world-class faculty, and challenged by real-life business cases. We'll put you to the test so that you can reach your full potential.
Discover the benefits of the IESE experience.
Executive Education
Rankings

.