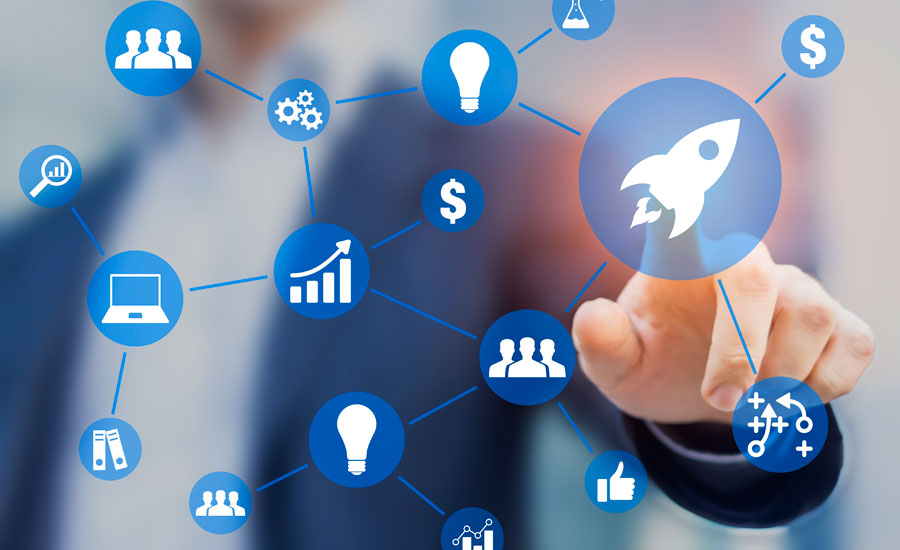 2017's 10 Most Viewed Insights from IESE's Knowledge Portal 
From sustainable cities to intuitive decision-making, IESE Insight explores big ideas
Avoid those all-too-common mistakes we all make when taking decisions. Manage your time better. Update your marketing for the 21st century
These could be New Year's resolutions for professional development and personal improvement in 2018. They were also among the most read articles on IESE Insight's knowledge portal in 2017, based on research by IESE faculty.
Here's the full top-10 countdown:
#10 SMART CITIES
Boosting Sustainable Growth via the World's Cities
Cities, which form the backbone of the global economy, face increasing inequality, stressed resources and other key challenges. The 2017 book Cities and the Economy, part of IESE's Cities in Motion series, aims to arm leaders with new ideas for sustainable development at the local level.
#9 THE NEW CONSUMER
A CEO's Manual for Strategic Marketing Today
Marketing is undergoing a metamorphosis. The internet has empowered consumers, creating new channels and tools that open up competition. Julián Villanueva and Juan Manuel de Toro have put together a practical textbook for executives on marketing as we now know it.
#8 MANAGEMENT CONTROL
Perverse Incentives: The Limits of Metric-Based Evaluation
As a manager, how should you evaluate performance? The recent trend is toward ever-more-sophisticated formal models. However, in the wake of several scandals, Natàlia Cugueró-Escofet and Josep M. Rosanas point to the dangers of modelling and rigid metrics.
#7 OPERATIONS
How to Get Your Employees to Provide Solutions, Not Problems
"Ask the right question at the right time, and ask for relevant information." That is the "express" summary of the approach to service operations offered by professor Beatriz Muñoz-Seca in her 2017 book How to Make Things Happen.
#6 ECONOMICS
And the Most Competitive Economy Is…
On the 10th anniversary of the global financial crisis, the World Economic Forum's ranking of global competitiveness has economies large and small battling for top marks. (Hint: the U.S., Switzerland and Singapore are all in the top three.)
#5 INNOVATION
The How-to Guide for Corporate Venturing
What do established firms and start-ups have in common? They can both benefit from corporate venturing, says IESE's Julia Prats and co-authors. A 2017 handbook explains the nuts and bolts of corporate venturing for profitable growth.
#4 SELF-LEADERSHIP
You Are How You Spend Your Time
"Who am I?" It might seem an unusual first line for a book on time management, but Santiago Álvarez de Mon of IESE argues that self-knowledge is key to improving schedules and personal and professional efficiency.
#3 INTUITION AND REASONING
20 Tips for Making Intuitive Decisions
Although we live in the age of big data, most strategic decisions are still guided by intuition. To improve our gut decisions, it's wise to work on the inputs that tacitly inform them. Here are 20 tips to guide the intuition process.
#2 STRATEGY
Europe and U.S. Dominate 2017 Ranking of World's Smartest Cities
New York is the "smartest" city in the world, followed by London and Paris. Ranked by IESE's Cities in Motion Index, select European and North American cities excel; but for many, social cohesion remains an unresolved issue.
#1 DECISION ANALYSIS
10 Mistakes We All Make When Making Decisions
Decision-making is as complex as it is inevitable. And yet no one formally teaches us how to do it. In their latest book, Miguel Angel Ariño and Pablo Maella review the 10 most common errors that lead to bad decisions.
To keep up with the latest research from IESE, visit the IESE Insight Knowledge Portal.