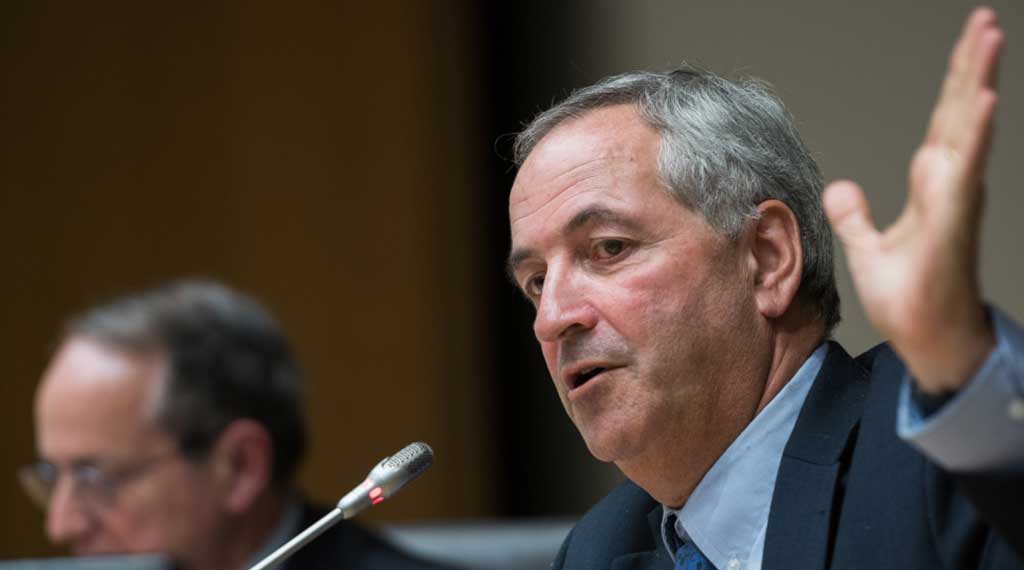 3 Reasons for Optimism in 2020
Despite global uncertainties, The Economist's Daniel Franklin sees cause for hope
While 2020 promises to see a slowdown in global economic growth and more than its share of political turmoil, not everything is doom and gloom, according to Daniel Franklin, the long-time editor of The Economist's annual roundup of trends.
Franklin spoke on IESE's Madrid campus, presenting "The World in 2020" alongside professor Juan José Toribio. Toribio noted with irony that "the times we are living in are … a bit too interesting" — thanks to a cooling off of world growth, Brexit, political turbulence in Latin America, a U.S.-Chinese trade war, a rise in populism and nationalism and potentially explosive U.S. elections that will decide whether Donald Trump continues in office.
While Franklin shared Toribio's concerns, he also reserved a place for three reasons to view 2020 with optimism:
China and the U.S. For starters, Franklin said, China and the United States have just signed an agreement that seems to mark the beginning of the end of the trade war, and the economies of the two countries have much to celebrate. "China will reach in 2020 some important long-term economic goals after years of effort," Franklin noted. The country has multiplied its economy and the income of its population, and nearly eliminated extreme poverty. Meanwhile, the U.S. continues to be "an employment machine, the great American consumer keeps buying and the American stock market is at record highs." Even in a Europe beset by lower growth rates, there is good news for some: negative interest rates will keep the cost of borrowing low.
Innovation. The world in 2020 will be a world of innovation, Franklin said, especially in areas such as personalized pharmaceuticals, space exploration and content streaming. The retirement of healthy and prosperous baby boomers will have, according to the journalist, a "disruptive influence" on the market, with many companies rushing to innovate to meet the needs of this generation.
Sports. "2020 will be a big year for sports," Franklin said, including the Summer Olympics and the Euro 2020 football championship. As the Olympic Games will be held in Tokyo, "Japan will have the chance of avoiding the shadow of China and present itself to the world in a new way." The Games could signal the start of a decade that sees new gains in the workforce for Japanese women. Beyond sports, 2020 will witness high-profile events in the Middle East, as the UAE hosts the World Expo in Dubai and Saudi Arabia welcomes G20 leaders for a November summit.