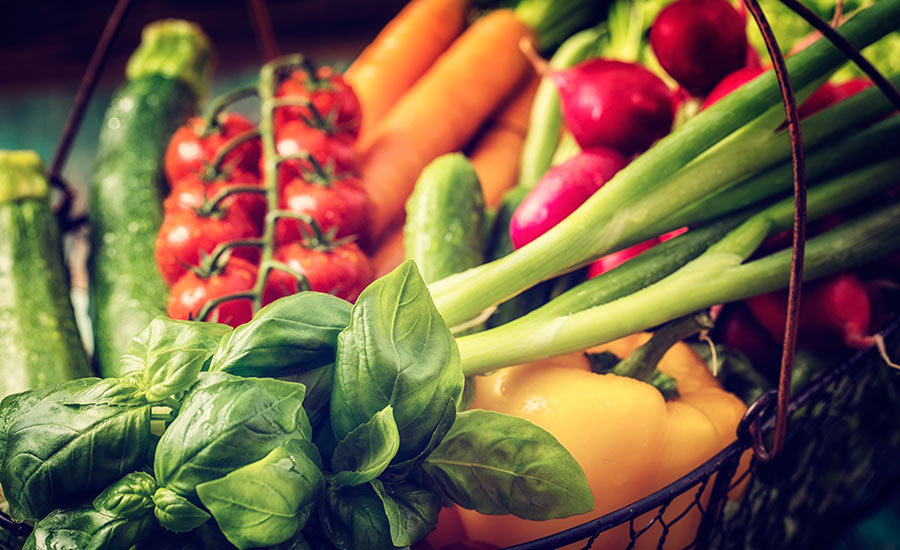 What Are Big Cities Hungry For?
5th Vademecum on Food and Beverage Markets spots global trends
A growing middle class; customers demanding nutritious, locally-sourced foods; and the need for healthy "fast food" alternatives that fit into hectic city life. These are the key megatrends in megacities, according to Selling Across Cities: Vademecum on Food and Beverage Markets 2017.
The fifth edition of the annual industry report analyzes the economic and social climate of 25 major global cities – some of them megacities, with populations surpassing 10 million – to help executives identify high-potential export markets.
Written by lead researcher Júlia Gifra – working with industry consultants at Deloitte and supervised by IESE Prof. Jaume Llopis – this handbook offers timely information on urban standards of living, prices, and key industry players.
Regional experts break down the data, adding a summary of major trends and business opportunities that food executives can easily digest.
Food for Thought: How Tastes Are Changing
Half of the world's food consumers currently live in cities, and by 2050 an estimated 70 percent of the world's inhabitants will be urban dwellers.
What's more, the main cities in a country are "the best testing ground" to understand the market, the authors explain.
Cities bring many opportunities for today's food and beverage vendors: they are highly connected, mobile and have access to digital services. But they also present challenges. Cities tend to concentrate inequality, containing wildly varying income levels. They house aging populations. And they may have problems integrating the cultures – and cuisines – of multiple nationalities.
To overcome these obstacles, international companies must stay attuned to the intense new transformations that are shaping city life.
Certain trends are evident across all 25 cities studied. Regional specialists throughout the globe point to increasing numbers of middle-class customers demanding information about where their food comes from and what's in it. Green or premium "fast food" alternatives are also in demand – for healthy, sustainable and quick meals.
Knowing these wider trends will help companies to identify niches where they might offer a competitive advantage. But to avoid pitfalls when expanding internationally, companies must understand the specific culture of the cities they target.
Here's a brief look at the cities profiled around the globe:
EuropeEight European cities – Barcelona, Berlin, Frankfurt, London, Madrid, Milan, Moscow and Paris – are notable for their large (and expanding) middle class interested in organic, sustainable and convenient produce. Urban Europeans tend to be ahead of the curve on trusting and using technology as a tool for shopping for food.For the Spanish cities (Madrid and Barcelona), local experts highlight untapped opportunities presented by tourism – for example, combining ecologically produced foods with the traditional, local flavors popular with visitors.Berlin stands out for having the largest middle-class population of the cities studied. This creates demand for online ordering solutions, healthy and sustainable foods, and "authentic" or unique food experiences. Milan, Paris and London show similar patterns, while the Moscow expert points to opportunities for new players in low-cost food. For London, the jury is still out on Brexit effects.
AsiaEight Asian cities are profiled: Beijing, Delhi, Honk Kong, Mumbai, Seoul, Singapore, Shanghai and Tokyo. In Beijing and Shanghai, the rise of millennials (born 1980-2000) has changed the market dramatically and imported foods are very popular. Millennials have strong purchasing power, which opens up niche markets in high-quality, unusual food, and in convenience-based solutions.Delhi's demographics are especially interesting: consumers in Delhi spend almost twice as much on food as their counterparts elsewhere in India, and are attracted to local, unique food experiences. Food festivals and street food are increasingly popular. Other Asian cities – namely, Hong Kong, Seoul and Tokyo – highlight trends in eating for wellness, and opportunities to tap into the nutritional needs of the growing senior population.
Africa and Middle EastJust two cities are analyzed here: Lagos and Riyadh. Regional experts in Lagos advise companies to consider the needs of the large low-income population. Customers with limited cash are more likely to stick to trusted brands and purchase either small, single-serve foods (due to little available cash) or large value-packs when possible. The experts note that smart companies in these spaces are working to give customers bargains, and consolidate their market position ahead of an economic upswing.Meanwhile, Riyadh consumption trends are closely related to those of wealthier millennials elsewhere, with increasing demand for healthy, international, and specialty foods.
North AmericaAnalyzing Los Angeles, Miami, Mexico City and New York, experts point to an increased interest in health and wellness as well as e-commerce in the U.S. cities. While simple, natural foods are trending, glamor still sells food. Products associated with celebrity chefs remain especially popular in Miami.Mexico City also follows food trends associated with a large middle-class, but the regional experts warn that companies should be aware that the capital city is a socially unequal space with various different market segments. Mexico City "provides access to many different Mexicos," as one local expert notes.
South AmericaBogota, Lima and São Paulo were analyzed for the report. Here regional specialists emphasize the socio-economic variance in major Latin American cities, with broad markets for both low-cost and luxury food. In Bogotá and Lima, healthy foods and convenient food solutions are more popular than ever. But both cities also have price-sensitive markets, and there is demand for economical brands and discount stores.For São Paulo, José Antonio do Prado Fay – former CEO of BRF, one of the biggest food companies in the world – highlights emerging opportunities in e-commerce and in catering to the city's immigrant population with ethnic and internal foods. But he also cautions that there are challenges in Brazil – including the volatile exchange rate, bureaucracy and infrastructure obstacles.For food companies keen to expand internationally, it's clear that an appetite for success must come with an appetite for knowledge. Insider tips from regional experts are meant to help companies understand the opportunities presented by big cities – and to avoid the pitfalls.
The vademecum is available to participants at IESE's 21st Food and Beverage Industry Meeting, to be held in Barcelona on June 8, 2017.
More information in IESE Insight