IESE Women in Leadership (I-WiL)
Because women leaders benefit companies and society
The IESE Women in Leadership (I-WiL) network brings together women leaders of all ages and career stages in order to increase diversity in companies and develop leadership of women as engines of positive social change all over the world. It is an initiative of the Carmina Roca and Rafael Pich-Aguilera Women and Leadership Chair, held by Prof. Nuria Chinchilla.
The network organizes specific events, such as breakfasts with inspiring women executives and networking lunches, and carries out research on female leadership and its impact in companies, sharing the results with governments and organizations.
The main goals of I-WiL are:
To strengthen the presence of women in Boards of Directors and at all management levels in companies.
Link the development of female talent with the strategy and culture of organizations.
Encourage a change of mentality among leaders, in corporate cultures and in organizational practices.
Networking activities
I-WiL organizes forums, workshops and other events in order to share experiences and provide women with additional opportunities for personal and professional development. These activities connect thousands of women across the world every year.
I-WiL Inspiring Breakfasts
Quarterly breakfasts in which women leaders share their experiences in life and work.
I-WiL Networking Lunches
Monthly lunches by professors and other specialists that deal with current issues and personal development.
Recent I-WiL events
April 2022
I-WiL Session In Memoriam Maruja Moragas.
Work and family: an obstacle course to overcome. Prof. Nuria Chinchilla. Watch the session. (In Spanish).
March 2022
I-Wil Lunch with Teresa Sanjurjo. Director of Fundación Princesa de Asturias
Female presence in the Princess of Asturias Awards. Reflecting on the evolution. Watch the session. (In Spanish).
January 2022
I-WiL Lunch with Álvaro González Alorda. Author and co-founder of Emergap
Woman, mother and top executive. Is balance possible? Watch the session. (In Spanish).
December 2021
I-WiL Lunch with Miguel Ángel Ariño. Professor, IESE
Antonio Machado: His Life and Poetry. Watch the session. (In Spanish)
November 2021
I-WiL Breakfast with Myrtha B. Casanova. Founder, European Institute to Manage Diversity
The Power of Diversity. Watch the session. (In Spanish)
November 2021
I-WiL Lunch with María Calvo. President, Spain, EASSE
The Challenge of Being a Woman in the 21st Century. Watch the session. (In Spanish)
October 2021
I-WiL with Sylvia Díaz-Montenegro. Founder, Balandra Software
Digital Anthropology: The Need to Integrate the Female Perspective. Watch the session.  (In Spanish)
September 2021
I-WiL with Teresa Alarcos. President & Founder, Wstartup Community
The Emergency of Female Digital Entrepreneurship in the 21st Century. Watch the session. (In Spanish)
Other resources
To learn more about IESE Women in Leadership activities, check out the following platforms:
Contact us!
If you have questions, comments or suggestions, don't hesitate to get it touch.
Contact us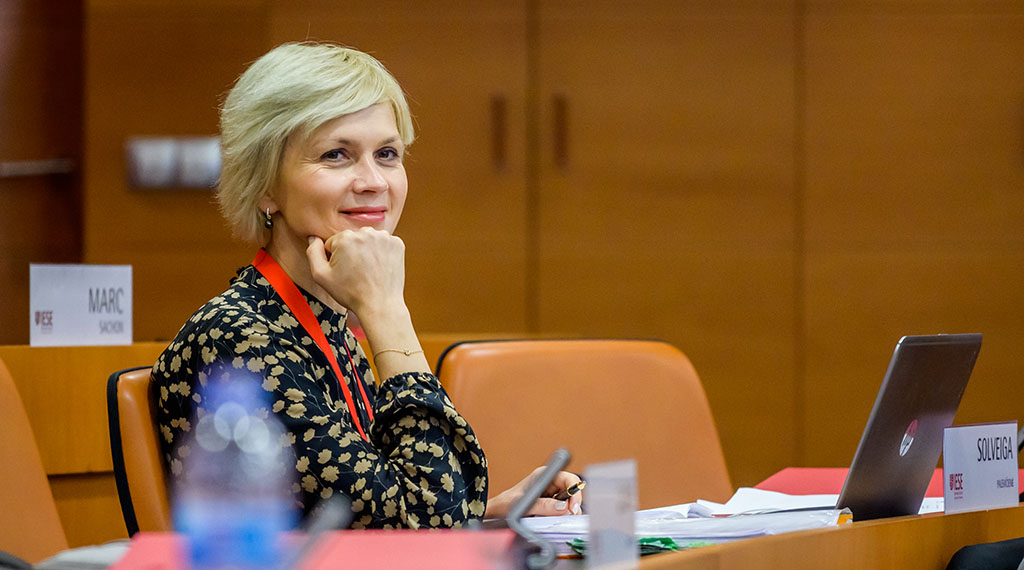 Research lines
At I-WiL, we aspire to understand how women leaders contribute to the development of companies and what competencies women need to grow at every stage of their career. Thus, our academic research is focused on:
·The competencies of women leaders
·The role of women in Boards of Directors
·Work-life balance
·Corporate family responsibility
See our recent publications