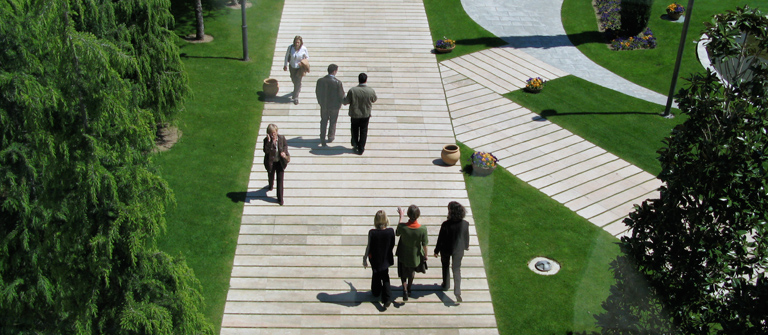 Activities
International Symposium on Business, Ethics and Society
The Chair organizes a biannual symposium that brings together professors and researchers from a variety of specializations as well as business people, executives and other professionals in order to advance the integration of ethics in business and society.
19th Edition: Ethical Challenges in Strategic Management: New Models and New Realities that are Transforming Business and Societies. Barcelona, July 4-5, 2016.
18th Edition: Ethics in Accounting, Finance, and Banking: Toward a More Comprehensive Integration. Barcelona, June 30-July 1, 2014.
17th Edition: Universal Ethics, Cultural Diversity and Globalization. Barcelona, May 14-15, 2012. Video: In Search of Universal Ethics.
16th Edition: Facing the Crisis: Towards a New Humanistic Synthesis. Barcelona, May 13-15, 2010. Article. Video: Holistic view of business

International Colloquia on Christian Humanism in Economy and Business
The theme of the II Colloquium was: "Christian humanism for a better world". The Colloquium aimed to deepen contents and applications of this Christian humanism, as well as its forms of communication and appropriate means to engage in dialogue with contemporary cultures and effectively respond to the questions and challenges they face in the different fields of knowledge and human experience.

Special Series on Corporate Ethics and Responsibility. IESE's Continuous Education Program
The Chair organizes special sessions on themes related to business ethics, business responsibility and other ethical and social topics that might be interesting for managers and other professionals.
Video¿Por qué la ética es necesaria para una buena dirección? (in Spanish) length 1m 21s. Summary of a session. If you log in, you can access to the full session.
VideoCinconiveles de calidad humana en el trato interpersonal (in Spanish) length 2m 7s. Summary of a session. If you log in, you can access to the full session.
Contact
Prof. Domènec Melé