Carmina Roca and Rafael Pich-Aguilera Women and Leadership Chair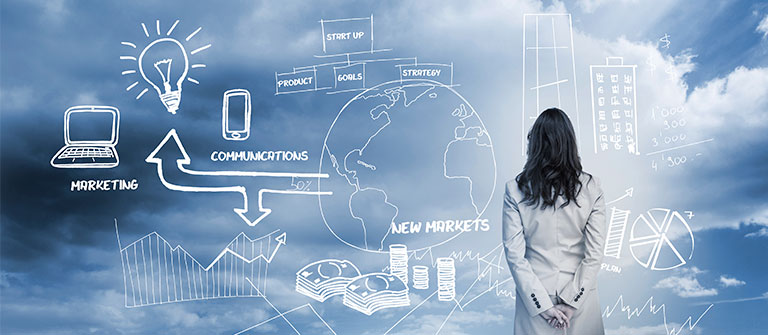 "The more difficult it is to integrate women into a social structure (a company, public administration or other institution), the worse is its design, the less human it is, the less efficient and the more harm it is inflicting on the entire world."
Prof. Nuria Chinchilla
Introduction
The relevant role that women hold in business and society, as well as the need for rigorous research in this area, has led IESE to create the "Women and Leadership" Chair, within its mission as a management school for developing leaders who seek to make a deep, positive and lasting impact on society.
As the first chair in Europe that studies this reality, it intends to influence thinking and business culture decisively through a humanist paradigm that divulges and highlights the complementarity of women and men in business management.
Mission
The Chair will foster the generation of knowledge on strategies for integrating women in business organizations, facilitating their advancement and development.
This mission also includes:
Gain a better understanding of the professional and personal paths of women at different organizational levels.
Humanize the company through research and the influence that executive women can carry out in the organization
Facilitate and promote the professional development of executives through support and training networks, so that they discover their differential identity, which is complementary to that of the male executive.
Help companies and male executives understand complementary roles to those of female managers and the positive impact they both have on business and society.
Contribute to the professional and human education of women executives, so that they can be agents of change, aware of their possible distinct contributions.
Look for ways to change the corporate culture so that women are not forced to give up one of their two vital domains.
Provide empirical evidence that helps advance this field.


Vision
The Chair seeks to promote academic excellence in this field, recognized by the most respected women executives in the business world.
The Chair will provide a forum for academics and executives where they can share best practices for the integration and advancement of women.
Research carried out by the Chair will target a wide range of topics, proven and innovative, to help executives in the exploration and achievement of success in male and female leadership, comparing this with other executive styles, according to competencies and motives.
Contact
Prof. Nuria Chinchilla