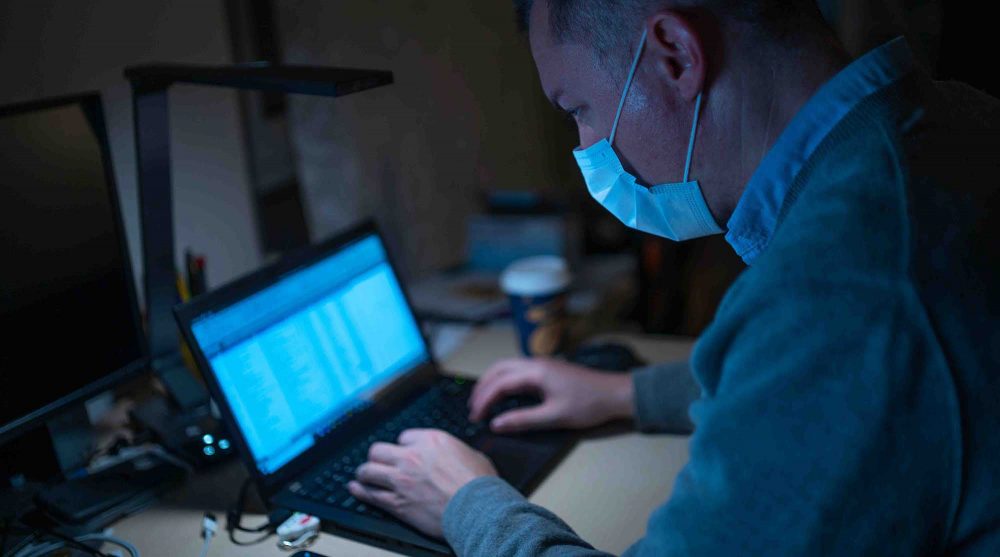 6 leadership essentials to get through the coronavirus crisis
IESE professors and alumni offer their perspective on how business should respond
The global coronavirus outbreak entered a new phase this week, bringing increased uncertainty and anxiety with it.  As with past crises, legitimate concerns must not give way to panic.  And responsible business leaders have an important role to play in the safe, effective navigation of worrisome times.
With that in mind, IESE on Monday held an online session that brought together health security expert Axel Lambert and IESE Professors Pedro Videla, Mike Rosenberg, Yago de la Cierva, Alberto Ribera and Weiming Zhu to shed light on calmly and empathetically managing a crisis.
Here are six key takeaways:
1. Select and limit your sources carefully. Knowing what is going on is clearly important. But not all sources are equal. "One recommendation I have is to turn off the coronavirus 'TV show'. It is not useful. All this news has one effect: it increases anxiety and nervousness. It does not improve the quality of your decisions," said health security expert Axel Lambert (MBA' 01).
Identify one or two sources with merited authority on the matter such as the World Health Organization or each particular country's health administration and stick to them. Lambert added that we have to remember that despite the fact that death tolls are constantly being flung at us by the media, they are not an economic indicator. "There is no correlation between economic damage and the number of deaths from a crisis of this sort," he said.
2. Empower and involve your people. In crisis situations, people want to help. Oftentimes they don't know how or fail in their attempts. Those in positions of leadership within a company have the responsibility of helping employees understand that they have a role to play. Involving everyone in the solution means helping them know how to react. Sharing ways to limit the spread of germs, for example, is a good place to start. Frequent hand washing, covering our mouths when we cough or sneeze, and choosing not to shake hands can have a very powerful impact: by slowing the possible spread of the virus, hospitals avoid oversaturation and are more likely to have the necessary resources to respond accordingly.
3. Communicate with empathy and clarity. Remember that people don't perceive risks the same way. Be ready to find and deal with very different positions within your company or teams. And use empathy, creating dialogue communication channels, not one-way channels. Overcommunicating is far better than a lack of communication. "Silence never works. Don't be afraid to say 'I don't know'. Even if we think we've said everything we know, keep insisting. Transparency is the only element that works," urged IESE professor Yago de la Cierva.
4. Create a safe environment. Protect your employees. Their safety and well-being are foremost. In times of crisis, remember that your internal stakeholders are just as important as your external stakeholders. Making sure employees feel comfortable calling in sick is just one way you can help ensure their safety. It can help limit the spread of germs and reduce other employees' possible exposure to the virus. The message should be clear: if you are sick, coming to work is bad for you, bad for the company, and bad for society at large. Having well-developed protocol in place for dealing with an in-house outbreak and being very familiar with it is another key aspect of being proactive in keeping your people safe.
5. Stop and reflect to improve. In the world of business, short-term KPIs are oftentimes the driving force behind decision-making. Productivity, for example, has a tendency of overshadowing many other important business aspects. With the forced slowdown the coronavirus crisis has brought upon the business world, take the time to reflect on not just the business you do but how it is done. Ask yourself questions like how your supply chain could be strengthened or whether it's time to assess a new business model. Reevaluate how things are being done. Think beyond the short-term and try new things.
6. Prepare now for the next crisis. The coronavirus crisis was not the first of its kind. And it will certainly not be the last disruption you face as a business leader. If you didn't have the policies and protocols in place to react efficiently this time around, start anticipating possible future scenarios, both related to COVID-19 and those to come. Make sure you involve those knowledgeable on whichever situation is on the table. As is oftentimes said, the best defense is a good offense.