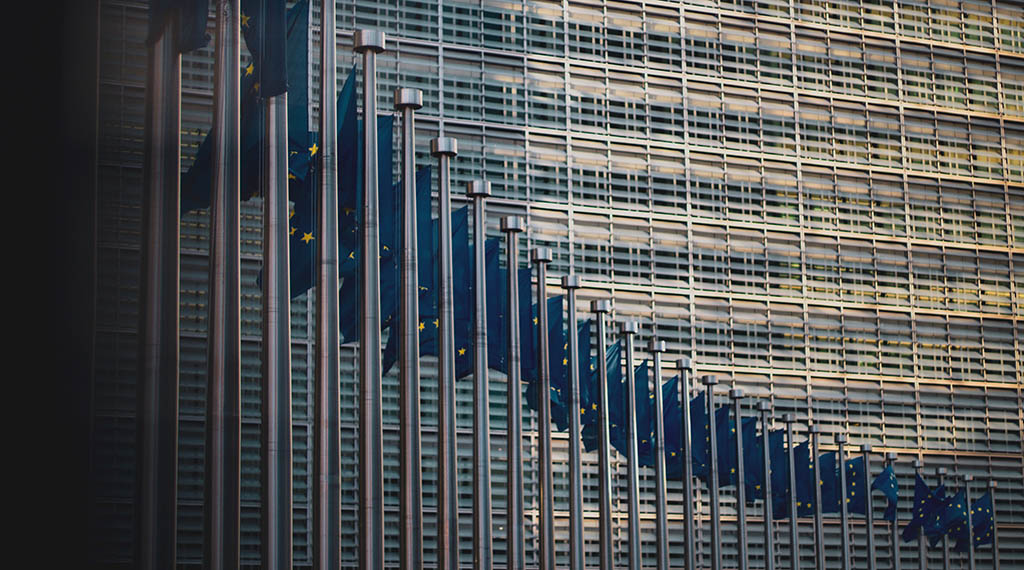 IESE part of European Commission's latest Digital Innovation Hub for Europe
DIH4CAT consortium to receive €2.8 million from European Commission to help the digital transformation of Europe's SMEs
IESE Business School and nine technology, innovation, and knowledge centers, have announced the creation of the Digital Innovation Hub of Catalonia (DIH4CAT) to speed up the adoption of emerging technologies by companies and institutions. The initiative is a public-private consortium promoted by the Department of Business and Labor through ACCIÓ, Department of the Vice-Presidency and Digital and Territorial Policies, Foment del Treball, PIMEC, Eurecat, CVC, ICFO, i2CAT, Leitat, the Universitat Politècnica de Catalunya (UPC), the Barcelona Supercomputing Center (BSC), and IESE Business School. Moreover, the project also has the support of 19 other institutions such as BASF, Orange, and Microsoft.
The European Commission has selected the consortium as one of the hubs responsible for the digital transformation of small and medium enterprises (SMEs). It means DIH4CAT becomes one of the latest European Digital Innovation Hubs (EDIH), which aim to help 75% of European SMEs to carry out advanced digitization processes by 2030.
The European Commission will allocate €2.8 million to DIH4CAT so that a hundred SMEs a year can carry out tests in fields such as robotics, supercomputing, photonics, cybersecurity, blockchain, 3D printing, 5G, and artificial intelligence.
In addition to the €2.8M EU funds, the Generalitat of Catalonia, the Spanish Ministry of Economy and Competitiveness and the project partners will contribute up to additional €4 million to the initiative, adding up to €6.8 million.
A hub for digital innovation
The DIH4CAT is a regional innovation ecosystem, coordinated by relevant agents supporting the digitalization in Catalonia. It aims to tackle challenges – with a special focus on SMEs and public administrations – by testing emerging technologies as a step prior to implementation. DIH4CAT is setup as a network service center through a 'one door' in which companies and public institutions can access capabilities, solutions, and technological infrastructures to drive their digital transformation.
This project will also provide companies with a self-guidance tool to analyze their degree of digital maturity easily. After carrying out the self-diagnosis, companies can automatically obtain a personalized report with the evaluation of digital maturity, followed by a set of recommendations and next steps to advance in the digital transformation, and accompanied by the identification of the main resources of interest of the DIH4CAT and their technological nodes.
As DIH4CAT partner, IESE will be responsible of supporting and promoting the adoption by SMEs of emerging technologies from research institutions and startups through open innovation processes, developing skills, and improving the connection between SMEs that want to adopt emerging technologies. These innovation services include bootcamps, forums, mentoring, and webinars.
The initiative will also count on the participation of several IESE professors such as Mª Julia Prats, Thomas Klueter, and Sandra Sieber.
Mª Julia Prats, Professor of Entrepreneurship and Academic Director of IESE Business School, emphasized in the kick-off gathering that "in innovation ecosystems, universities serve as a reference not only as knowledge builders but also as a catalysts, a platform to conceptualize expertise and bring it back to the ecosystem. At IESE, we can play this catalyst role in supporting these emerging technologies to be transferred to companies, increasing companies' competitiveness."
This project is "an opportunity to further connect research institutions' knowledge with industry's needs towards impact", says the Executive Director of IESE Business School's Entrepreneurship and Innovation Center, Josemaria Siota. "Europe has a strong research ecosystem: 21% of the top-100 research centers globally. Yet, near 95% of EU registered patents are dormant. Meanwhile, the remaining 5% impact in an estimated 40% of the EU GDP."
At IESE, the value of an entrepreneurial and innovative mindset is transmitted through all its programs' curriculum. The school also has a complete entrepreneurial ecosystem of mentoring, advice, networks, and funding. It encompasses the Technology Transfer Group, Open Innovation and Corporate Venturing Institute, International Search Fund Institute, Business Angels Network, WeStart and WeGrow mentoring for student and alumni founders, venture capital fund Finaves, and more.