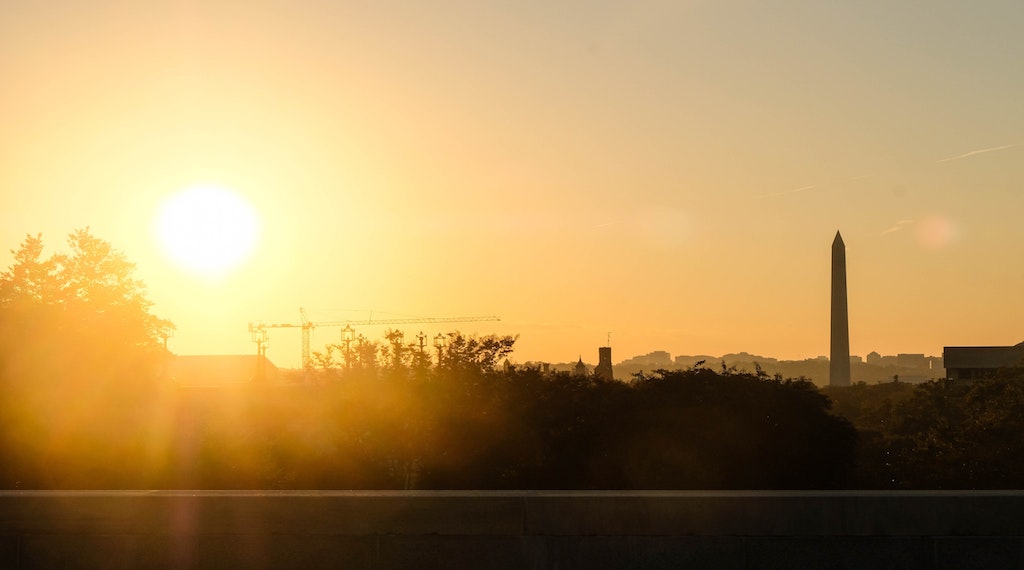 Reviving and reuniting America in the Biden era
IESE alumni forum considers future economic, social health of the nation
The January 20 inauguration of President Joe Biden was to many Americans a reason for optimism after 11 months of loss caused by the pandemic and four years of acute political divisiveness. But with the Biden administration facing a battered economy and social inequality as the coronavirus continues to alter daily life, just how much hope is there for healing the nation?
Speakers at an IESE Alumni Learning Program session moderated by Professor Mike Rosenberg were mostly hopeful as they reviewed Biden's first month in office and looked ahead to the next four years of American political, business and social life.
They agreed that restoring confidence in the US will not be possible until the pandemic subsides.
"You can't regain optimism without getting COVID under control and having people feel they're not trapped in their houses," said Elaine Gravatte (GCP-15), president and COO of DDW The Colour House. "Restaurants and entertainment venues opening up again will go a long way in doing that."
Ed Reilly, the former president and CEO of the American Management Association and an IESE executive-in-residence, predicted that life in America would resemble something like the pre-pandemic normal within a year. (Nineteen percent of Americas have been vaccinated, the fifth highest rate in the world.)
Stimulus and Recovery
Another massive hurdle to restoring American well-being is the ailing economy. There are roughly 10 million fewer jobs than there were last February. And entire sectors, including hospitality and retail, face bleak futures.
For David M. Roth (GCP-18), CEO of The Wakaya Group and Trust, the recovery hinges largely on Biden's proposed stimulus bill (including $1,400 checks to eligible citizens). "We have to put money into people's pockets and deal with the debt situation later on," he said.
But financial relief alone won't ease the fears of people and businesses that can't say with any certainty what the country will look like even after the pandemic is over. The crisis sped up the digitalization that was already upending many industries, and there is concern that the psychological effects of the past year will leave some people permanently wary of busy shops, packed airplanes and crowded concerts.
"As a species we crave interaction," said Steve Shiffman (GCP-17), the former CEO of Calvin Klein. "I think working remotely is here to stay. But ultimately, people do love that human connection. I don't believe it's a death knell for brick and mortar stores."
Gravatte was similarly hopeful that the coronavirus lockdowns across so much of the world would not douse the human urge to gather. "The [digital] acceleration will only continue," she said. "That doesn't mean we stay in our houses for eternity. The future will be about options. And the businesses that will be most successful will be the ones that give people options of which tools to use."
A nation divided 
One of Biden's less quantifiable goals is bringing back together a country driven apart by social and political discord brought to a fever pitch during the Trump years. Even when Americans can be together again, will they want to be?
"We have to acknowledge it's a bifurcated country," Shiffman said. "Trying to bring such a polarized nation together in four years? I don't see it happening."
"I tend to be an optimistic person," Reilly said. "But bringing this country together in four years is virtually impossible."
Yet the speakers were hopeful for a less fractured and worry-plagued future. The stunningly fast development of coronavirus vaccines showed the capacity of innovation to improve society. And the diversity of the Biden cabinet could go a long way in restoring confidence in a government that's more reflective of the American population.
It will take a lot of often grueling work to build a prosperous future free of the doom and gloom of the past few years. Focusing on what Americans have in common is the only way to do it.
"People generally want to wake up, take care of their families, and do what it is they do during the day," Roth said. "Are we able to go through a day without chaos and drama? If we can do that, to an extent I think we will be able to bridge the divide."