CGS - Center for Globalization and Strategy
IESE Cities in Motion Strategies
Smart Urban Governance: Rising to Challenge

18/05/2018 Barcelona
New Cities in Motion Index shows Europe has most advanced cities
Introduction
At a time when cities are facing unexpected challenges, our main objective is to create knowledge and innovative tools that generate smarter local governments. This initiative brings together our international network of experts, specialized companies and worldwide local governments.
As people move to the cities in search of new ideas and opportunities, these urban areas are becoming cultural, social and economic global epicenters. Therefore, the smart governance - strategic planning systems, policies, actions, processes and other tools of local governance - has become, more than ever, critical for the creation of sustainable urban ecosystems.
Together, IESE Cities in Motion Strategies and the private sector will play a major role in the development of intelligent local governments that generate more opportunities for citizens.
Founding Partners

Collaborators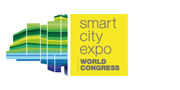 Contact
IESE Cities in Motion Strategies 
Carlos Carrasco
IESE Business School 
Av. Pearson, 21 08034 Barcelona