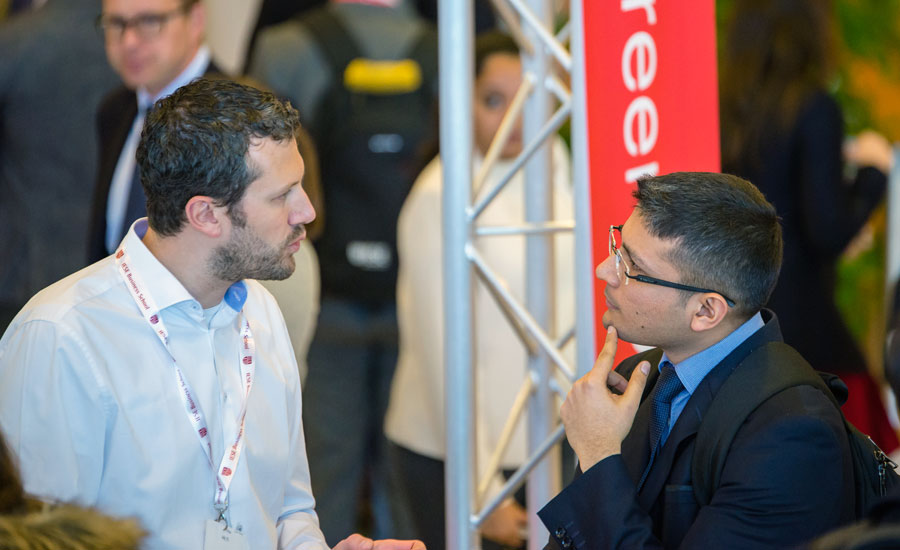 IESE Hosts Its Largest-Ever Career Forum
Connecting some 700 students with 48 companies
IESE's Career Forum this week connects more talented students to more recruiting companies in more varied sectors that ever before.
"This is the biggest Career Forum in our history," said Patrik Wallen, executive director of IESE's Career Development Center. Some 700 students have the opportunity to connect with four dozen companies during the three-day event on the Barcelona campus.
The recruiting companies range from large consulting firms to leading investment banks to cutting-edge tech companies to top-brand retailers.
Events like the Career Forum ensure that students find the professional opportunities they are looking for post-MBA. According to figures on the MBA Class of 2018, 94% of students have at least one full-time job offer within three months of competing their degree. The sectors they went to work in were consulting (31%), industry (30%), technology (20%) and finance (19%).
The forum includes corporate presentations, networking events, coffee chats and interviews, in addition to a fair with booths of dozens of companies.
More Career Events in the Pipeline
But it's only the start of this year's recruiting events organized by the Career Development Center.
On Nov. 3, IESE will also host on its Barcelona campus the Asia Career Forum, organized together with the London Business School, HEC and Rotterdam School of Management. The event matches talented MBAs interested in Asia from four top European business schools, with companies looking to hire for the region.
And in February, IESE will hold another Career Forum on campus.