Stories
IESE kicks off Artificial Intelligence and the Future of Management Initiative
"A new era in AI has come," says Dean Franz Heukamp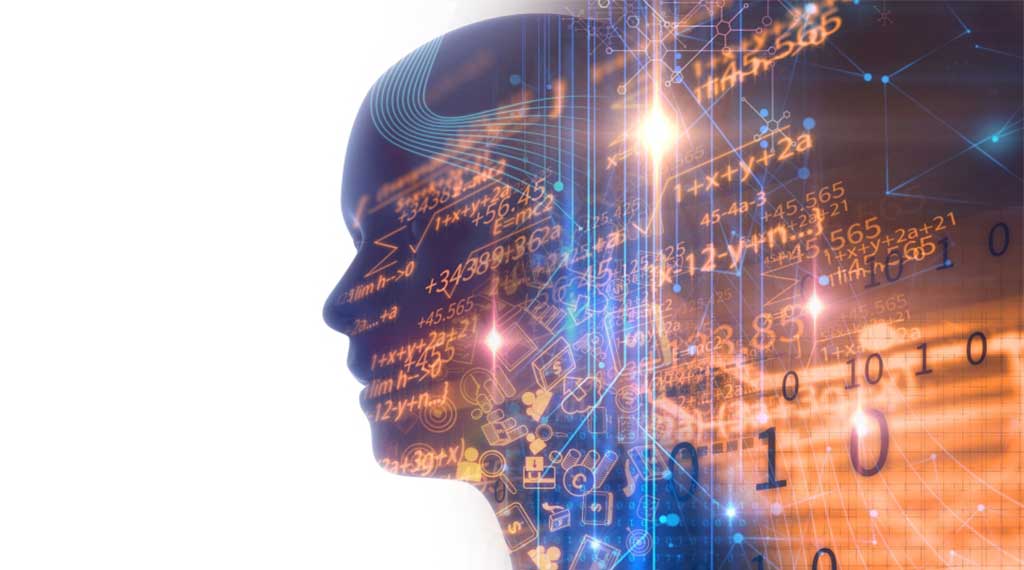 IESE kicked off its new Artificial Intelligence and the Future of Management Initiative, strengthening its commitment to educating managers on what they need to know and do to put AI to use in their companies in an effective and ethical way.
"A new era in AI has come, which will have an impact on many parts of our lives. We can already tell that it will affect how we live, how we work," said Dean Franz Heukamp in an open-access session to inaugurate the initiative. "It will also impact organizations, and what organizations do and how they do things. And that's where the field of management enters, and that's where we as a business school have a specific interest in contributing."
Heukamp noted that the new initiative, which is led by Prof. Sampsa Samila, has three main aims:
To produce research, specific courses and other educational content – what Samila called "research-driven insights, widely shared" — on managing in this new AI-enabled context.
To provide a platform of collaboration for a wide range of people and organizations.
To help shape the future to be a more humanistic society in the context of AI, ensuring that its benefits are reaped by a large portion of society.
Producing "research-driven insights, widely shared"
Already, the initiative, which was first created in February, is beginning to produce important research that points to the widespread adoption of AI by companies.
"The evidence from our project so far is pretty clear on this. AI is widely used in the economy, it's developing very rapidly, it's a source of new innovations and it's really diffused across occupations, industries and sectors," said Samila. "What this is suggesting is that AI could be at the same level of importance for our economy in the future as steam and electricity were back in the day. And what this implies is that the changes are going to be radical and they are going to take time."
That in turn will produce "a fundamental redesign of how companies operate, new kinds of business models and new structures, new operations, new organizations," he added.
As a way to gauge how much companies are adopting AI, a first project tracked 190 million job postings in the U.S. over the course of a decade, from 2010-19. It identified 75 AI-related skills, in order to measure how much demand there was for them.
It found growing demand across industries and sectors – from agriculture to legal services, in addition to digital companies — though hiring was greatest in larger, cash-rich companies with big R&D programs.
Additionally, wages for the AI jobs were higher – particularly for managers. "Management is the occupation that gains the highest premium," said Prof. Mireia Giné.
Firms that adopted AI earlier grew faster, particularly when AI adoption was spearheaded by managers rather than IT departments. "Managers with AI skills are key to unlock the potential of AI," Giné said.
And the hiring trend has continued even throughout the coronavirus crisis, according to Samila, a time when global hiring has plummeted – particularly (and counterintuitively) in the digital realm. "There seems to be almost a de-skilling of the economy. We are actually hiring less of highly educated people," Samila said. "However, AI is through the roof. AI hiring had a huge peak at the beginning of the crisis and is still at levels before the crisis."
AI causing "a revolution" in human resources
One specific area that is being transformed by AI is human resources. "I don't think it's an understatement to say that AI is impacting the full spectrum of the employee life cycle," Prof. Sebastien Brion said. "There is a revolution happening within HR."
That includes everything from talent acquisition to onboarding to professional development to retention. While using data in human resources isn't new, it is being used to an unprecedented degree and in novel ways, thanks to AI.
The move toward data-driven management, with all its potential to help make more rational and unbiased decisions, does however raise ethical questions about the amount of information employers have on their employees.
"It does pose an important question with respect to the amount of monitoring and data that we have on employees," Brion said. "The ethics of AI is of utmost importance when we consider implementing these technologies."
Making sure managers have the skills they need
This widespread adoption of AI makes it imperative that managers have the skills they need – all the while ensuring that AI is being adopted in an ethical and responsible way. Implementing AI now also gives companies a cumulative advantage, and the potential to take advantage of economies of scale and scope.
That starts with an understanding of their own business. "We think it's essential for managers to develop a deep understanding of their business, of what exactly is the value proposition, of who exactly are the customers they're serving, and then have what's called an abstraction layer, an understanding of the key principles of the technology," says Samila. "Managers need to understand the key principles of how the technology works to be able to link it to their business, to be able to see how this business value proposition, this organizational process, this structure, could be redesigned."
"You can think about it effectively as a race between the technology and the human ability to learn the skills that are valuable in the economy," Samila said. "There's a real worry that the train is leaving and we have to wonder if we are on it."