Stories
Mariano Puig, a business visionary with deep ties to IESE, passes away
An adviser, donor and supporter of the school for more than five decades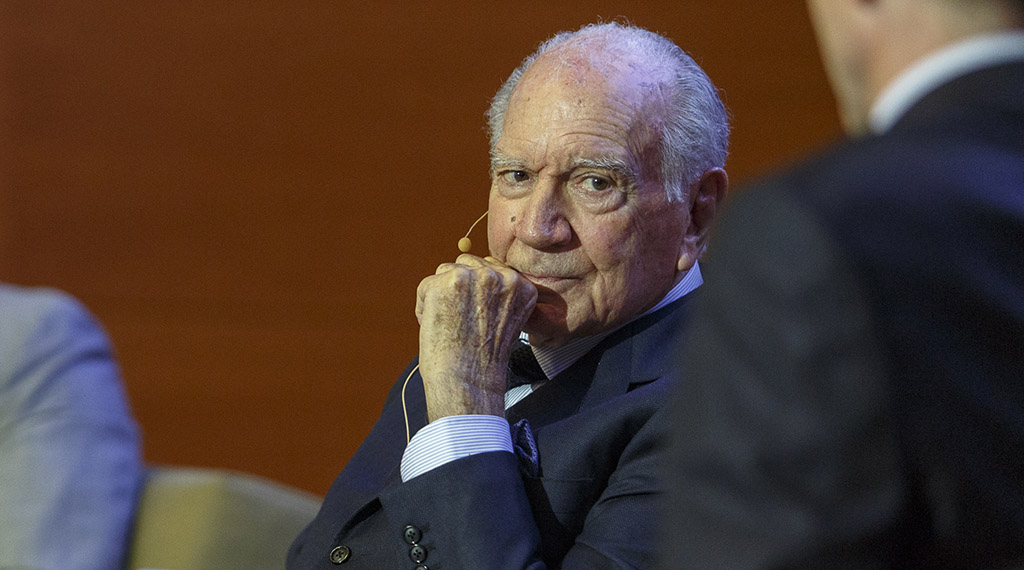 Mariano Puig, former chairman of the Puig Group and a business leader whose deep connections to IESE spanned more than five decades, has passed away. He was 93 years old.
Puig's links to IESE began in 1964 when he was a participant in a PDG executive education program. He was a member of IESE's International Advisory Board (IAB) for nearly 20 years (1999-2018). In 2016, together with his son Marc, current chairman and CEO of Puig, he created the Puig Chair of Global Leadership Development at IESE.
Additionally, he was a regular speaker at Global Alumni Reunions and in alumni sessions around the world, and supported IESE with his presence at many institutional events. His company has maintained its strong links to the school in other projects such as custom programs and the sponsoring of a classroom in Barcelona.
A family business leader with global aspirations
Puig belonged to the second generation to run the family business. His father, Antonio Puig Castelló, founded a perfume company in 1914, which Puig began leading in the 1950s. As he explained in conferences at IESE, he learned his entrepreneurial spirit over the dinner table, when his father would share the day-to-day happenings of the business.
Alongside his brothers Antonio, José María and Enrique, Puig oversaw the company's transformation from a successful Spanish firm into a global force, leading the expansion in international markets through acquisitions and alliances.
Puig was also a pioneer in creating structures and governance processes in a family-run business that would ensure its sustainability going forward. As Prof. Josep Tàpies, the long-time holder of IESE's Chair of Family-Owned Business, said, "Mariano was a master of the art of managing the company in a very professional way and of looking after the family to maintain its essence. From him I learned the five stages of the life of a family business: the first, learn to do; the second, do; the third, teach how to do; the fourth, have others do; the fifth, stop doing. He did this and he did this well."
As a business leader, Puig contributed to making his group a world leader in high-end fragrances and fashion, and in Spain's economic and social context. In recent years he received numerous awards, including the Kingdom of Spain Business Career Award, which was given to him by King Felipe VI at IESE.
Dedicated and generous with IESE
Puig's close ties and dedication to IESE were reflected in numerous contributions and his regular participation in forums and institutional events at the school. Those included:
Membership in IESE's Family Business Network since 1999.
Attendance at official visits by government officials, such as the visit by former Prime Minister José María Aznar and the inauguration of the North Campus in Barcelona by the king and queen in September 2007.
Meeting at Harvard Business School with the Boston group led by Prof. Pedro Nueno
Statements in events such as the 50th anniversary of the PADE Alumni Program (2008), visiting and signing the guest book at the New York campus (2010) and the 50th anniversary of the MBA (2015)
And, of course, his participation in events such as a special sesión to mark the 100th anniversary of the Puig Group in 2014, and the launch of the Puig Chair of Global Leadership Development in 2016.
In the words of Dean Franz Heukamp: "Don Mariano was a source of great support for IESE and, above all, he was a great friend, and we will always be grateful to him. We pray for his soul and for all of his family, who are in our thoughts at this time."