Managing theCOVID-19 crisis:IESE open resources
Open access resources to overcome the pandemic
We all need new knowledge and information to understand the COVID-19 outbreak, to know how to respond as leaders and to prepare for what will come next. To help the business community and others, IESE is opening access to a host of its resources, including live online sessions, articles and webinars.
Now more than ever, we must work together to overcome this unprecedented crisis.
Online sessions to help you manage the crisis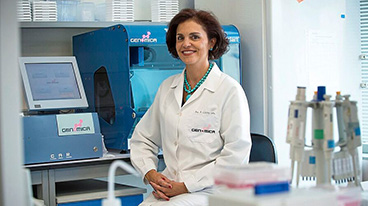 A community with spirit of service
From providing healthcare workers with scooter fleets to repurposing production lines to manufacture respirators, IESE alumni are taking an active part in resolving the COVID-19 public health emergency and its economic fall-out.
Rosario Cospedal (PDD '06), pictured, is CEO of Genomica, a molecular diagnostic company that is manufacturing a COVID-19 testing kit that is now available in 30 countries.
More alumni stories
IESE Business School Insight
To strengthen your knowledge for after the crisis, open access to the magazine where ideas and people meet.
Building your career
A selection of e-conferences and webinars with advice on managing your career.