Stories
When women win, companies win and society wins
IESE launches campaign focusing on the value of women in leadership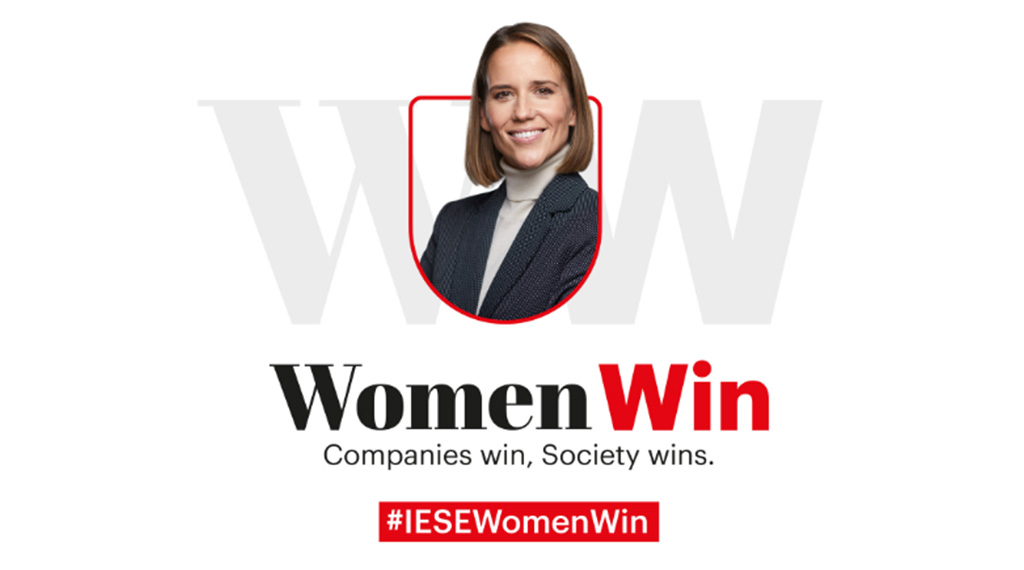 IESE has launched a new campaign focused on women, which highlights their unique contribution to companies and society and the need to break down the barriers that prevent them from accessing leadership positions. The goal is to publicize IESE's extensive portfolio of programs in which more and more women are participating, the financial aid available, its research on women in the workplace, and the events focused on women this academic year.
Under the motto "Women win. Companies win. Society wins", IESE has compiled this information on a webpage that shows the work it is doing to break down barriers and incorporate talent that has not always been sufficiently taken into account. The compaign shows that when women win, we all win.
IESE offers a wide range of programs covering all professional stages, and which adapt to the demands of women today, with the flexibility they require and with adequate financial aid so that no woman with an exceptional career or potential has to put off training for financial reasons.
In addition to the portfolio of programs, IESE has hired six new women professors this year, and attracted international conferences whose main protagonist is women, including the International Women Entrepreneurial Challenge (IWEC). The IWEC will bring together businesswomen and entrepreneurs from all over the world in Madrid around the issue of how to connect businesswomen globally.
And all this without forgetting the importance of networking, for which IESE has launched different groups and clubs that put alumni and women who are doing programs in contact. The Women Executive Club is aimed at women who have completed an Executive Education program at IESE, and Executive MBA and MBA clubs organize talks and networking events.
In the field of research, IESE, the Carmina Roca and Rafael Pich-Aguilera Women and Leadership Chair, directed by Prof. Nuria Chinchilla, and the International Center for Work and Family, directed by Prof. Mireia Las Heras, explore different issues affecting women, and draw attention to their position in companies and society.
And finally, the website includes interviews, articles and videos with stories of women who seek to inspire others, such as Paralympic champion swimmer Teresa Perales or MBA entrepreneur Vibha Kothari, who prioritizes sustainability at her fashion startup.