Home > Faculty & Research > Research Centers > CPLG > About us
CPLG - Center for Public Leadership and Government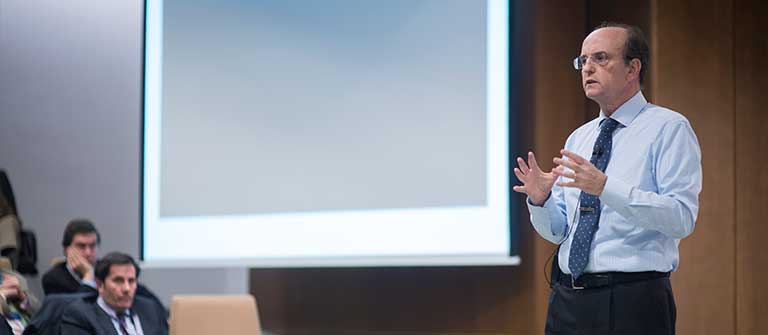 About us
The mission of the CPLG is to offer education for high-level professionals in public administrations and entities on an international level with the aim of making a major impact on people and society. To carry this out, the center's programs will employ management education models successfully developed by IESE for more than 50 years.

IESE and Public Management
Over the last years, IESE has led numerous programs for senior public officials in public administrations on all levels of government in Spain, as well as Europe, Africa and the Americas. Participants in these programs have also come from multilateral organizations such as the World Bank.
From the moment it was created, the CPLG have a smooth relationship with the Harvard Kennedy School of Government, which has given rise to the Academic Advisory Board and some programs held in partnership.

An Expert Faculty
IESE professors have been educated at the best universities in the world. Our faculty includes more than 100 full-time professors from over 20 countries, with doctorates from leading universities. These professors are recognized experts in their fields because they do research, teach and participate as active members of the business world.
Public Sector Programs >
Contact
IESE Madrid
+34 91 211 31 33
+34 91 211 31 69